Are you using videos to capture leads for your home business? Then YouTube video SEO is just as important as your blog optimization. If you are not, you should!
I will show you a few tricks, even you are camera shy, how you can rank fast with this method.
You might wonder why video SEO is so important to your success. Here are a few good reasons:
60 hours of video are uploaded every minute! Yikes! That's an old statistic so I am sure it's even more by now.
90 percent of all Internet traffic will be video by the year 2015. We are very close, friends.
Guess what the number two search engine is? YouTube! It's right next to the number 1 which is Google.
Since Google acquired this traffic generating site, you may notice that the top search results spots are videos most of the time. That's reason enough why

YouTube video SEO

is worth learning about.
YouTube Video SEO – Provide Value
Just like when you write posts on your blog, status on your Facebook Page or Tweets, make sure you are providing value through your videos. Putting a bunch of crap out there that you also SEO is a waste of time for you and any potential prospect.
Give your visitors something informative. It's a fact that website visitors are six times more likely to take action with a video than from an article. That's a good thing. You end up with a great advantage:
More informed prospect.
People get to know you before they meet you so when you do talk with them, you are not a total stranger. That is the beginning of building trust with a person. You can do that through your videos.
Seriously, have you ever purchased leads? How crazy is that? Calling a bunch of strangers who don't know you at all. It's takes much longer to build trust in that situation.
Here is the formula for successful video SEO.
Brief introduction to you!
Identify the problem. Remember, facts tell and stories sell. What is the problem that this person will relate to?
Provide the solution to the problem. Talking about features of a product is a waste of time. Instead talk about how this problem can be solved.
Always close with a strong call to action!
Now I know, you may be a little camera shy. That's OK. It's not like you have to stand in front of a camera and do some big presentation. There are plenty of tools you can use to show screen captures in your video and then just simply talk.
Don't worry, no one will see you! But they will hear YOU providing great information about something that will solve their problem!
There' the connection!
If you want to fast track your YouTube video SEO, pay close attention here!
When you post your video, don't put just anything in the title and description. Be very purposeful on what you include.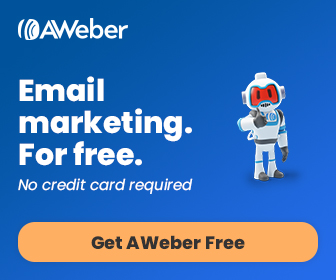 Before you upload the video, change the name of the video file to the your main keyword.
In the headline title, figure out a catchy title that includes the keyword twice.
Place the keyword first in the description, followed by the link that you want a person to take action on. Include the keyword again throughout the description. Don't write ridiculous stuff either. Make sure it's user friendly so you don't sound like an idiot.
Send the video link out to as many social media sites as possible! If you are not already using it, TribePro is a great place to get your content out there.
Those are just a few tricks to rank fast with YouTube video SEO. Tired of creating videos for your home business that nobody ever watches? Learn how to drive traffic to your videos here!