Are you struggling to generate leads in your online business? Whether you are in MLM or have a more traditional business, getting prospects is the biggest challenge.
A few years ago, I turned to MLSP (My Lead System Pro) to help take my online business to the next level. Here's why:
If you are like me, you are probably spending hours scouring the Internet for hours searching for information about how to generate leads and make more sales.
I did that for a long time only to find out that the information I was finding just wasn't working for me. I discovered that much of the content I found was completely wrong! No wonder it wasn't working!
The problem is that everyone claims to be an expert – but they are not. Seriously now that I am an expert in a variety of online marketing topics, I see people making crazy claims and giving out advice that is simply not correct. No wonder I wasn't getting anywhere when I went that route.
The good news?
If you want to learn from real experts with proven results, you can!
Joining the MLSP membership is the best decision I ever made. In this post, you'll learn more about how My Lead System Pro can help you learn the right skills to grow your business online.
Get Your 10-day Trial Membership NOW!
What is MLSP?
My Lead System Pro (MLSP) is an educational system that teaches network marketers and other business owners how to grow their business online using attraction marketing.
With the training, tools and community offered by MLSP  you can learn the skills to get more leads and sales by leveraging the Internet.
MLSP stands for My Lead System Pro. They have been helping people like you succeed online since 2008!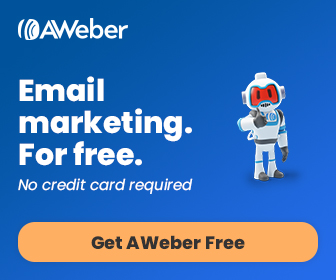 How to get Started with MLSP?
It's very easy to get started with MLSP. The My Lead System Pro framework is setup to take you through a step-by-step introduction to the system.
You can see your progress through the 6 steps, where you'll learn about:
Foundation and Overview
Live Weekly Ongoing Training and Education
Creating your Future
Integrate Your Business Opportunity, Product, or Service into YOUR MLSP System
Building a Subscriber List
Determine your Level and Start with Training
There is a wealth of information you'll learn about during the Start Up process that will get you pretty excited!
Some of the foundation steps are the 6 Pillar of a Profitable Online Business. You'll also find out the 3 activities to focus on daily to succeed online. Believe me, once I incorporated this into my daily to-do list, everything in my business changed for the better.
If you could access an online education system to help you skyrocket your business, would you?
I realize that you may not be ready to make a decision about joining MLSP. Just do what I did.
Take the MLSP Trial NOW for 10 days.
See if it's a good fit for you to learn how to grow your business. BUT only do the Trial membership if you are really going to go through the steps and implement what you learn. That's how you can use My Lead System Pro to help you build your biz and increase your income.
What Tools and Training does MLSP Offer?
My Lead System Pro gives you an amazing selection of training and tools to help you learn the skills you need.
Coaching Session
First of all, when you first join, you can take advantage of a FREE on-boarding coaching session. Just complete the 6-Step Quick Start (mentioned above) and you'll be able to claim your complimentary MLSP coaching session.
So, what's it all about?
You can get on the phone with an MLSP team member that will help you get on track with your training. By assessing where you are at, a coach can help you focus in on the training you'll need to learn and implement to get the best results.
MLSP Training Courses
When I first joined My Lead System Pro, they had a few training courses. Although it was high quality, it was nothing compared to what they offer now!
They now give you 46 training courses to help you attract leads, build your online brand, make sales, and everything else you need to build your business.
There is more than enough training from proven experts for you to learn the skills. From video courses to downloadable PDFs, you'll get incredible value.
The 46 courses are broken down into a series of training in each of these categories:
Online Fundamentals
Tools, Software, and Webinars
Core Courses and Action Plans
Core Marketing Strategies
Additional Marketing Strategies
Prospecting and Recruiting
If you are tired of scouring the Internet to figure out how to build your business online only to find bogus information, you should really grab this 10-day trial membership.
You'll be glad you did.
MLSP Tools
You can buy tools here and there, or you can use My lead System pro which includes tools in addition to the incredible education.
Create your own blog
Create capture pages
World-class CRM (customer relationship manager)
Lead magnets
Purchased separately from different companies, these 4 tools alone would cost a fortune each month!
MLSP Community is the Best
One of the best things about My Lead System Pro is the community. You can pop into the private Facebook group at any time and someone is always around to answer your questions or cheer you on.
Conclusion
MLSP helped change my business in a big way. I learned more from their training than I ever did or could by scouring the Internet.
Best of all, MLSP has a proven track record of creating leaders across various industries.
Are you ready to make a change?