Are you doing your keyword research? It's the most important element to online marketing whether or not you have a blog.
Most of the time, you do keyword research to discover which phrases or topics to target in the online marketplace for SEO purposes. Typically you create content around keywords for blogs and other marketing materials.
But keyword research can provide you with so much more!
In this article I have some clever ways to use keyword research to drive traffic, increase sales and build your brand online.
Keyword Research is really Customer Research
You do keyword research to find out what your target audience is most interested in, right. So in fact, then keyword research can also be thought of as customer research.
Not only will you get great ideas for your blog or video content, but you'll also grasp a great understanding of what you should be talking about in social media.
Keywords provide much more than just SEO juice. They provide valuable insights to your target audience needs, likes, wants and problems.
Sharing Curated Content in Social Media
Looking for relatable content to share in social media? Remember, the content does ot have to be created by you. You can easily curate content as long as you know what interests your audience.
Keyword research will help with content curation. Find articles and news from outside sources that you think your followers will enjoy.
After doing your keyword research, just search on those phrases in Facebook or Twitter to find the content that you wish to share. For example, I can search on Paleo recipes in Facebook to find many awesome goodies to share with my healthy lifestyle audience.
Find new Keywords to Improve Existing Content
Do you have tired, old blog posts that haven't been getting much attention? Take your newest keyword research and infuse it into that content.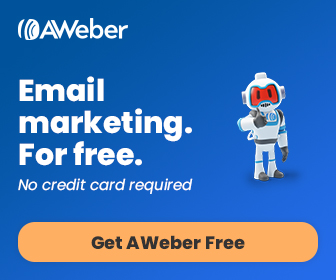 You'll have a newly, refreshed piece of writing to share in social media for renewed attention. You can add more details or new information to the post along with images that illustrate a point.
Provide Answers to Questions
Have you seen the questions and answers that Google shows when you do keyword research? Type in any keyword search phrase and you'll usually see a box with questions.
Pay close attention to these. They are top searches from real people who are asking those question.
Don't copy but provide your own answer to the questions in the form of a blog post, video or social media post.
This will help establish you as a voice of authority in your field while providing another use for your keyword research.
Find out How People Search for Your Products
Have you ever considered that no two people search for information in exactly the same way? Keyword research will show you how people are searching for your products or services.
What if they use phrases that you would not dream of using? Well, guess what? You need to find out what they are and start using them!
By looking at the most common search terms, you gain insight into the language used by your customers. This will help you to create content to connect and engage more effectively with others.
Conclusion
As you can see, keyword research is used for much more than SEO optimization. You can use it for customer research, refreshing existing content and engaging with your audience.
Maximize your marketing potential by making better use of your keyword research.
If you haven't recruited anyone, or fewer than 10 people, this FREE training will help.