Are you looking for MLM rankings? Before joining an MLM company, you may be curious to see how your company compares to others.
You may have found this post because you are either involved with an MLM or considering starting your business.
Researching an MLM company's ranking may help you decide whether you will succeed or fail with that company.
Doing your research is a good idea because anyone who invites you to join an MLM business is only going to show you the positives of the business.
In this post, let's examine some key points to look for in an MLM company and what really determines your success or failure.
What are MLM Rankings?
MLM rankings are a list of the top network marketing opportunities in order of best to worst.
There are many methods that MLM ranking website use to compare one network marketing company to another. Usually the information is determined based on products, compensation plan, trends,  and whether you can actually make money.
Do MLM Rankings Really Matter?
There are numerous websites where you can get MLM ranking data for more companies. But, does that information really matter?
Here's a few factors to keep in mind when looking at rankings of network marketing companies:
MLM's are at different phases in the company lifecycle
Not all network marketing businesses are competing with each other
Various product offerings have different market demand
And so on.
While it's good to research rankings, the information is not a foregone conclusion. There are other factors that are just as important in your decision making process.
Uncover The 3 Network Marketing LIES they are telling you that are Keeping You BROKE!
Take a look at 4 factors that will affect your results much more than MLM Rankings.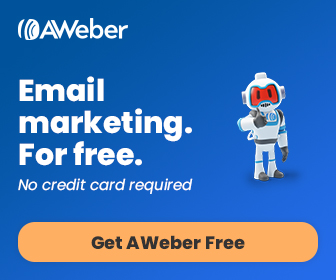 1 – What are the MLM Company Products?
Does the MLM business have amazing products or services that you can excited about? How about other people? Are they excited about the products?
I am with an MLM business whose products I love!
I have a friend who joined a network marketing company and didn't like the products. Needless to say, he didn't succeed because he didn't set it up that way from the start.
Read other people's reviews of the products and try them yourself to determine your level of passion or whether they work as intended.
2 –  MLM Company Leadership
What type of track record do the leaders of your company have? Who are the people running the company?
You don't want to get involved with a company whose leaders encourage you to get into debt or something like that.
Do your research about these executives to find out more about their leadership and how others in the company view them.
3 – MLM Company Compensation Plan
In most MLM companies, the majority of people make very little or no money. This doesn't necessarily mean you should avoid it. Few people have the desire to work hard enough to get to the top.
So the question is: Are any people making money with this deal and are they happy with the compensation plan?
If others are making money then you can too!
Read the MLM money plan and see if it makes sense to you. If the company is ranked number 1 but you can't make heads or tails of the compensation plan, does MLM ranking really matter?
4 – What About YOU?
Here's the most important thing to consider when joining an MLM company: do you believe that you can do it?
Believing in yourself is crucial to success. You can join the top, most successful MLM in the world but with belief in yourself, that won't matter.
Believing in your ability to take action and work towards your dreams will help you accomplish any goals!
How Do You Guarantee Success in any MLM Business?
There are no "guarantees" in life and certainly not in your success with an MLM company. Anything can happen:
Companies go bankrupt
Products are no longer popular
Poor management can create chaos
Anything can happen. But the one way you can guarantee your own success is creating a system to brand YOU and not your MLM business.
What if you branded and marketed your MLM company and then it folds?
When you brand YOU, it won't matter. If you move on to another company you can easily recover from the failure of any MLM company.
So what can you do to brand yourself in your business?
Use a system that really works.
The system I use not only helps you learn to brand yourself as an MLM leader, but also help you get laser targeted MLM leads 24 hours a day.