Are you challenged with trying to get targeted MLM leads for your business? If you want to learn a surefire way to get network marketing leads and recruit them, I have two ways for you to do that.

As you know, Facebook is the largest social network with over 1.9 billion monthly users. Surely you can find some MLM leads there! Most network marketers seek out people and try to make contact with them. Chances are, the majority of those people have no interest in your business.
Finding the right people that actually want to work with you is the key. You can do that by attracting targeted MLM leads that ARE INTERESTED in what you have to offer.
In this post, I will help you learn about two very cool methods to attract leads using Facebook ads. You may be rolling your eyes about using Facebook ads but stick with me, because what I am about to share with you is proven and powerful.
What are Targeted MLM Leads?
Targeted MLM leads are people that are actively searching for a way to earn extra income through a home based business. Too often network marketers put their message in front of everyone in hopes that someone will take interest. The best strategy is getting your message front of people who are already searching for and willing to learn more about your business.
Using Boosted Facebook Ads to get Targeted MLM Leads
As a network marketer, leads are the lifeblood of your business. Without leads or people to talk to about your business, you don't have a business.
Those days of posting the link to your business a hundred times are day are old. People are tired of seeing that type of spam all day long.
Instead, attract people in a way that creates engagement and conversation. That's the best way to get network marketing leads to talk with about your products or business.
You can use a very simple strategy with boosted Facebook ads. It doesn't cost a lot. Do you have $5 that you can spend in a day? What if you get 20 leads from it? Would it be worth it to you? Here are some of my results:
There are a few different type of ads you can set up on Facebook. The engagement post is a particular type of ad that can help you with MLM lead generation. It takes just a few minutes to set it up and you can use it over and over. So, set it up one time and use it for a year if you want!
You will need a Facebook Page for your business. That is where you will set up your engagement ad.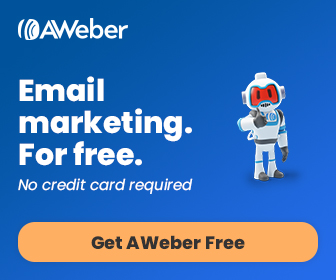 On your Facebook Page, you create a post. It can be an image or a short video of you. Add a couple of sentences that can entice a person to want to learn more. For example:
"If I can show you how to generate income using Facebook, would you be open to learning more? Comment YES below. "
Once you have your Facebook post, you can create a Facebook engagement ad from that post. When the ad is running, people will like and comment on your post.
Here are two important steps you can do:
You can actually see the people who liked your ad. Many of the people who liked your ad, have not liked your Page. You can easily invite them to Like your Page and be followers.
Engage with those who comment. Create conversations with the people who commented on your Facebook ad post. You can then reach out via Facebook messages to get to know this person. Send them a message asking what prompted them to respond to your ad. Then you can find out the pain points of this individual and take the conversation further based on their needs.
Network marketing is about building relationships. The next step is to take the conversation to the phone. Here is the exact training I used to learn some cool methods to recruit for my MLM business.
Get MLM Leads using Facebook Lead Generation Ads
Another cool way to generate MLM leads is using Facebook Lead ads. It's very important to capture the emails so you can own the traffic you drive to your Facebook ads.
In the previous example, you do not have the email addresses of the people who liked your post ad. You can only depend on Facebook for communication. Using this method, you create a Facebook ad that captures the email addresses of leads who are interested.
To capture the email of your audience, you need to offer something of value. For example, you can offer they opt-in to newsletter. This will work if your audience perceives they will receive value from your newsletter. In exchange, they will be happy to give you their contact information.
It's very straightforward to start a Facebook Lead ad which can give you plenty of MLM leads for your business. Check the FREE training:
Learn How ANYONE Can Get .25 Cent Leads via FB's Mobile Ads Platform.
Conclusion
Facebook ads are one of the most power MLM lead generation method. Be sure to watch the training videos for each method I showed you. You will get exact instructions on how to do it. That's exactly how I learned. It's very simple!