Have you struggled to get people to buy your products? When marketing online, motivating prospects to buy is simple once you understand how to solve problems.
Usually, people buy a product to solve a problem. It doesn't have to be a huge, terrible problem. For example you buy food because you are hungry. Hunger is the problem, food is the solution.
If you want to go further in your career, you might buy training and education. If you need to get places each day you would buy a car.
So you see that people have problems and are looking for solutions. Much of the time these days, people are searching online.
To motivate your customers to buy via marketing online, your job then is to present the problem that your product will solve.
Regardless of whether you are an affiliate marketer, network marketer or have a brick and mortar business, solving problems is the way to sell your products.
Online Marketing Problem Solving Examples
Let's go over a real-world example of online marketing using problem solving to sell products.
Let's assume your product (affiliate or MLM) is a natural wellness product that helps people with headaches . The problem then would be that the customer is gets headaches, spends too much time unable to function, and is tired of using prescription medications.
Presenting the problem can done in the form of a series of questions:
Do you get headaches on a frequent basis?
Are you spending too much time not functioning because of debilitating headaches?
Are you afraid that the prescription medications you take will cause you harm in the future?
Online Marketing Offering Solutions
After you state the problem that a person may be experience, the next steps is introducing your product as a solution.
Your solution gives your prospects hope that they can fix the problem by purchasing your product: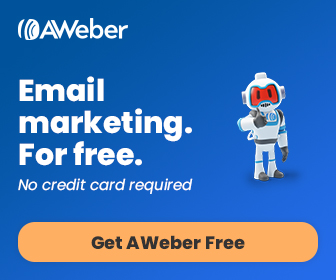 "Introducing 'Non-toxic Wellness Product to Overcome Headaches"
After introducing your product, you want to explain the benefits your product has to offer your customer. Benefits are different than features.
Benefits describe how your product will improve your customer's life. You can even use your own story about how the product changed your own life.
With this example product, for example, the benefits might include:
Live life to the fullest, headache free.
No more worries about using harmful health related products.
Spend more time functioning and feeling your best!
Benefits are the best way to promote your product instead of just listing its features. You want to give your potential customer the change to imagine themselves living a better life for having purchased your product.
Have you heard that saying: Features tell, stories sell.
It's true!
Online Marketing and Call to Action
Here's the most important step. Be sure to include a Call to Action (CTA). This is where you tell your reader exactly what you want them to do.
Without specific direction, your reader won't know what to do next after consuming the article or video you provided.
State very clearly what you want them to do. If you want a person to buy a product, tell them and make sure to include a link.
"Get Your Natural Headache Reliever and Start Changing Your Life TODAY!!"
Conclusion
With online marketing, solving problems is crucial to your success. Aside from entertainment, the majority of people go online to look for solutions to their problems.
Thankfully, you can solve those problems. It's all in how you present things online.
If you'd like to have access to even more powerful marketing tips, as well as a way to generate conversion-ready Internet marketing prospects each month, click here now for your free training on telling stories that sell.