The best way to start your own business is while you are working full time. When you have a regular, consistent income and benefits, you can start a home business without any real risk.
It's well known that half of new businesses fail within the first year. If yours is one of them and you are employed full time, you can still carry on and pay your bills.
But don't let the failure statistics dissuade you from starting a business.
The first time I started a business, I was working full-time. I got started in the month of May. I made about $13,000 that year.
The following year, I made about $42,000. Not bad for a part-time gig! Each year, my side-business kept growing until I was making equal to my full-time job, at which time I stopped working for an employer.
Being full time employed is the perfect time for you to put aside 5 to 10 hours a week and get your business going. Just think, within a year or two, you can have multiple income streams flowing into your bank account!You can add to your savings, take a trip, get a car, or whatever you want!
Here's a few tips for you to get started.
5 Tips to Start a Business while Employed
Here are a few simple tips to help you get your side-business started while employed.
Seriously, what else are you going to do with your free time? Watch TV? It's not an income generating activity  and will provide you with zero money in your bank account within a year.
Read on and find out about growing your bank account instead.
1. Find time for personal development
While you are figuring out what type of business to start, be sure to start personal development. If you think you don't have time, think again.
One of the best times for personal development is while you are driving. Instead of listening to commentary news or even music, listen to successful mentors that can help you maximise your potential.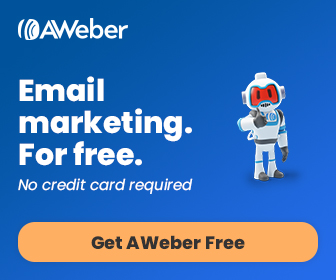 When starting your own business, it takes a success mindset, courage, and requires goal setting.
It helps you to improve yourself in ways that don't apply when you are an employee.
Personal development can help you cultivate the ability to realize you dreams and live life on your terms.
Here's a few of my favorite personal development books:
I always have CD's in my car and listen whether I am on a 10-minute drive or a fifty minute drive.
Creating your best life means becoming your best self!
2. Research businesses that have little overhead
When you start a business while employed full time,  you'll want to stay away from high overhead type of businesses. That means no brick and mortar business. You'd never be able to make that work.
Think about other profitable businesses that you can do after work and on weekends, or something online that you can work on whenever you want.
Some ideas that come to mind:
Consulting
Training videos
Tutoring
Blogging
Network Marketing: The CBD oil business is booming!
3. Start a Blog
Whatever type of business you decide to start, be sure to create a blog. A blog is an asset on the Internet where people can get information 24/7.
You can even create a blog and sell affiliate products. Your only overhead will be the cost of the web hosting provider and your time.
Imagine if you woke up every morning to money in your account? Yes, it's possible.
Before starting a blog, be sure to research a niche market that you can serve, and where your audience can actually afford to make a purchase.
Learn more about finding the best niche market.
4. Schedule your Time Appropriately
This may seem obvious but it's an area where most people fail when starting a business while full time employed.
Start using a calendar planner book to schedule your time and write down your goals for the week. Make sure you accomplish them.
It's easy to get lost in Internet surfing or watching TV. But guess what? That won't earn you a penny.
Surely you can squeeze at least 5 to 10 hours a week to work on your side business.
Remember, if you treat your side business like a million dollar business, it can be that someday!
5. Set Realistic Business Goals
Realistic goals is crucial to your success. Many people set unrealistic goals, get disappointed and then give up.
For example, I talked to a gentleman and asked him what his financial goal was. He told me he expected to be making $10,000 a month within 3 months.
That is definitely not realistic.
It takes time to start generating that type of income. Sometimes it may take a year or two.
Again, guess what? The time will pass anyway. If you spend it doing nothing productive, then you are guaranteed to have nothing.
If you spend it working on your business, within the realistic goals you'll set, you have a better chance to enjoy an additional income stream.
Things to be Aware of when starting a business while working full time
As you start your side-business while fully employed, there are some do's and don'ts to be aware of.
Check your employment contract
When you were hired, you likely signed a lot of paperwork. Your company also has an employee handbook. Check to make sure you are not violating any of your company policies.
I once worked for a company that forbid employees to have a side business, even if it had nothing to do with the industry we worked in.
You don't want to lose your job while trying to start your business.
Don't use your employer's resources for your business
Never use the resources of your employer for your business. This includes supplies and even researching or working on things via the Internet.
Your employer can track what you are doing and if you get caught working on your business while on company time, that won't turn out good for you.
Don't talk about your business with fellow employees
Keep it to yourself! You don't want to be accused of promoting your business while on company time. Remember the cone of silence at work when it comes to your side business.
You never know if a co-worker wants to be mean and tell management before you do.
My advice: laugh all the way to the bank and don't say a word.
Conclusion
Starting your own business is a great idea, especially while you're employed. You can still enjoy your full time income and benefits, while setting aside a few hours per week to work on your own business.