What is a social media strategy and why do you need one for your home business? Before getting into strategies, you need to first understand why social media is critical to your success.
So, what is social media and why should you participate? It's like word of mouth marketing on steroids. It's one of the most powerful ways to earn a good reputation and build your business.
With that in mind, you need a social media strategy to effectively engage with potential customers and others in your sphere of influence.
In the online world, people are sharing information like crazy. When you take part in those interactions, you can start building your brand, building relationships, and get people to know and trust you.
If you move forward without a good social media strategy in place, your results may or not come as a result of happenstance and you won't be able to measure the effectiveness.
Social Media Strategy Success Steps
Like anything else you do in your home business, you need to have measurable results. Start with a baseline and go from there.
If you do not measure your social media strategy results, then how will you know where to put your time and marketing dollars?
You need to track the information you put out in social media websites and which of those are most effective. If you are not getting results or the return on investment is too low, then you know to stop that strategy and move on to something else.
Here are three social media strategy tips to get you started:
Establish your social media goals: You need to set goals or you surely will never reach them. Are you trying to increase traffic to your website? Build awareness of your brand? Get more MLM leads? Your goals are a key component to creating your social media strategy. For example, if you want to drive traffic to your website, you might use Facebook or Twitter to entice people to visit.
Learn how your target market thinks: First, who is your target market? Once you know that, you'll understand the type of people to engage with in social media. If you have a business that sells health products, targeting those in the skin care business might not be a good fit! Get what I mean? Also put yourself in your target audience's shoes and ask yourself if you would want to connect with you!
Decide which metrics to use: Depending on your social media strategy, metrics play an important part in figuring out what works and what does not. When you find what's working, do more of it. If you are not getting results, do something else. For example if you are using Twitter to drive traffic to your website, you can check your Google Analytics to see where traffic is coming from. If Twitter is not on the radar, then you know that what you are doing is not a good social media strategy. Change it up and try different things to find the sweet spot.
Social Media Strategy – Get Training
When you are getting started, I highly recommend getting some solid training. You can waste time all over the social media landscape trying to figure it all out, or spend your time wisely and learn how!
Without proper training, how would you know if you are doing things the right way? Once you have a social media strategy and know what you want to accomplish, you need to learn how to use social media channels the right way. Also to save time, there are many social media tools you can use to manage your online presence.
If you are not sure what to with your Facebook page or Twitter accounts, click here for access to social media marketing training.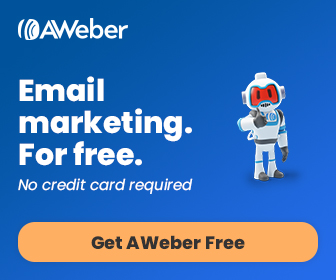 What's your plan? Leave a comment and tell us your social media strategy and how you measure results.