You may have heard of MLSP and wondering if it really works to help grow your home business.
I joined MLSP in 2013 and am still a member.
Why?
Because of the incredible value and training I get from My Lead System Pro.
Whether you are a network marketer, affiliate marketer, or have another type of home business, MLSP can help you.
Learning how to market your business online, brand yourself, and use social media to build your business can be a daunting task if you are searching for free training online.
Believe me, I used to spend hours looking at free online training only to discover that the individuals had no clue what they were doing.
I needed real experts who could teach me exactly what to do to learn how to sponsor reps and customers online as well as build my affiliate marketing business.
In this post, I'm sharing my top 5 reasons why MLSP is the best system I've used to get more leads, customers, and buyers.
5 Reasons Why MLSP is Worth it
If you are struggling to get leads and sales for your business, you can change that!
If you could start sponsoring more members or get more sales just by learning how to implement some proven tactics, would you?
Here are my top reasons why you should invest in My Lead System Pro and get the best training for your home business.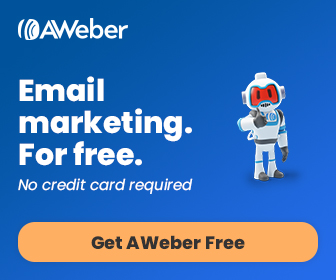 I've tried lots of other marketing systems out there and none compare!
1 – MLSP Done for You Campaigns
Imagine if you had online campaigns that are already done and ready to use?
The My Lead System Pro Campaigns are ready the moment you become a member. You can:
Share incredible value with your audience
Build your email list
Refer people to MLSP
Earn a monthly residual affiliate commission
Instead of you creating all these sales funnels and products, all you do is choose which campaign you want to promote, then share the link in social media. What could be easier?
2 – MLSP Done for You Profit Campaigns
I love the profit campaigns from My Lead System Pro. You can provide so much value to your audience for learning specific marketing strategies.
The good news?
You will earn 100% commission on these campaigns.
You may be wondering how these profit campaigns can help you build your business.
If you are trying to recruit people into your network marketing business, how many of those people already have a business that they love?
Well, you can let that person walk away or you can ask them if they are getting leads for their business.
If they aren't or don't know how, introduce them to one of the products so they can learn how!
Now you can start earning affiliate commissions and generate another income stream.
3 – My Lead System Pro Product Campaigns
The MLSP Product campaigns can also help provide great value to your audience.
There are specific resources for your audience to learn strategies like:
Facebook marketing
Instagram Marketing
Social Media Sponsoring
Twitter marketing
And so much more!
All of these trainings teach people how to get more leads and sales via various social media platforms.
You can offer these to your audience just by sharing a link!
4 – MLSP System Campaigns
The system campaigns are a powerful way to give a ton of value to your prospect. These trainings focus on how to get more leads  through 24 different type of teachings!
These are just a few of the My Lead System Pro campaigns that you can share. There are actually 24 in total.
You can build your email list and easily set up your autoresponders. MLSP provides with all the autoresponder content that you can add to your email autoresponder so you can continue building a relationship with your prospects.
5 – Learn the Best Online Marketing Strategies
In addition to all the great products and content you can offer to your audience, YOU will get access to tons of training.
As a member, you get your MLSP Training Library. It includes all the training courses included with your membership.
Remember, when you invest in you, the skills you gain and the knowledge that you gain will help you have a greater impact on others online. That leads to increased profits for your business.
You'll learn marketing strategies like:
Facebook Live
Blogging
Instagram
Facebook  Paid Ads
Twitter
And many, many more.
That's just a few in the image below. There are actually 43 trainings for you to access in the MLSP library!
Conclusion
MLSP is a worthwhile membership and has helped me to build my business and create multiple streams of income.