Are your MLM prospects ignoring you? It's happened to all of us in MLM.
You may be feeling rejected with your self-esteem driven so far down you can't see it anymore.
Have no fear, you are not alone.
So often I would spend valuable time with a prospect presenting my offer. Was it time well-spent? Not really.
After scheduling a call and confirming it three times, my MLM prospect was a no-show. Get enough of these and confidence can take a nosedive!
I had it with prospects who ignore me and took action to make a few changes. I hope you find these tips useful for MLM prospects that ghost you!
Why are your Prospects Ignoring You?
When MLM prospects don't bother answering your calls, stop replying to your emails and read but don't respond to your Facebook message, that's not a good sign!
Here are common reasons why your prospects are ignoring you:
Your prospect can't afford to move forward right now and is embarrassed.
It's not a high priority for your prospect. They have better things to do!
They found another shiny object and are pursuing that instead. Awkward!
They checked with their spouse and got a NO! Your prospect is clearly not the decision maker!
Your prospect is just not interested and does not know how to politely say they are not interested.
This list can go on and on, right?
The important thing to remember is that most of the reasons prospects ignore you has nothing to do with you. It's all about them.
So… do not take it personally! It's not worth your self-esteem descending into darkness.
Learn to Get Fresh Leads, Sales & Sign-Ups in YOUR Business by Leveraging the Power of the Internet.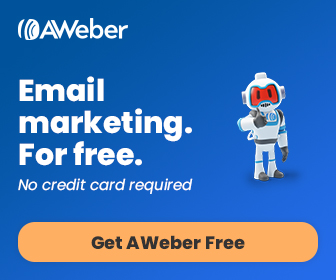 What to do When MLM Prospects Won't Respond
Do you continuing calling your prospect even when they don't answer or send emails that never get replied to?
Here are 5 actionable tips to attract MLM prospects that respond!
1 – Change the Way You Communicate with MLM Prospects
It's a well know fact that it takes 7 to 13 touches to make a sale. That just means it takes a few interactions before your prospect will take action.
But if they are ignoring you, then it's a moot point.
People tend to favor certain communication channels over others. I have a friend that rarely if ever responds to any email. Why? Who knows!
She will, however, respond to Facebook messages, phone text message and phone calls.
If you aren't getting replies from email, try another method of communication. Don't give up yet!
2 – Start Helping instead of Selling
Some emails I receive are constantly trying to sell me something. It's so boring I just unsubscribe after a few of those.
How are you communicating with MLM prospects? Are you just selling all the time or do you throw a little help in there?
Here's what I mean. Let's say you are in a home business that sells CBD oil. Instead of offering the oil via email, send your prospects some fascinating educational material from out there in the world.
By educating prospects with helpful information about the products, they will start to perceive you as a person they can trust.
I remember when I got started in my present business, the person who sponsored me sent me educational information about it to help me understand better. I really respected him for not bugging me and helping instead!
3 – Ask the Right Questions of your Prospect
What type of questions are you asking prospects to glean information about them or hit their pain points?
There are some questions that are a total waste of time.
I lead a very healthy lifestyle and don't need to lose a pound! When I get messages on Facebook from individuals asking me if I want to lose weight, I won't give them the time of day!
If we are friends on Facebook, they already know my lifestyle so why bother asking me dumb questions?
Get into the mind of your prospect. What are their challenges and what are they trying to accomplish in life?
Base your questions around something they are actually interested in pursuing!
4 – Get into a Success Mindset
Have you ever smelled desperation? It smells pretty bad from a mile away!
Be confident when you speak to people about your products and business. If not, they will surely run the other way.
Distance yourself from the end result. When you are presenting information to a prospect, the outcome of acceptance or rejection should not be a factor. Come at it with self-confidence and belief in what you are doing regardless of the outcome!
Get into a success mindset so prospects don't want to run away from you.
5 – Walk away
Sometimes, you can follow all the best advice regarding prospects who ignore you and they will still ignore you!
Here's the deal.
Some people are just not worth your time and energy. Just walk away and find new prospects to talk to!
Conclusion
When MLM prospects ignore you it can be a real confidence downers. Don't let that happen to you!
Use the tips in this post to make some changes in your approach to get better responses in your business.
There are many ways to interact with people, find the ones that are right for your prospects. Check out the training below for fresh ideas on interacting with leads.