Do you struggle to prospect successful people in your network marketing business?
Recruiting is a key ingredient to building a profitable business as a network marketer. Learning how to sponsor new distributors is how you build and grow your business.
Without MLM prospecting, you cannot grow a successful business. Mastering the necessary prospecting skills is a must to build your network while moving more products and services through it.
What is MLM Prospecting?
MLM Prospecting is the first step in finding people to buy your products and services or join your distributor team.
You must first identify your target audience with the intention of converting them to customers or business partners.
Super Easy Ways to Prospect Successful People in Network Marketing
Anything is easier once you know how to do it, right? It may seem difficult at first, but the more you practice the easier it gets!
These tips will help you succeed in network marketing by mastering how to recruit people in your business.
Use these skills daily to create new habits and overcome any obstacles that get in your way.
1. MLM Recruiting – Finding the Right People
Finding people who are actually interested in what you have to offer is crucial to prospecting.
It's helpful to identify your target audience. Why?
Not everyone is interested in your products or business opportunity, right?
If you sell weight loss products, a person who doesn't need to lose weight won't be interested.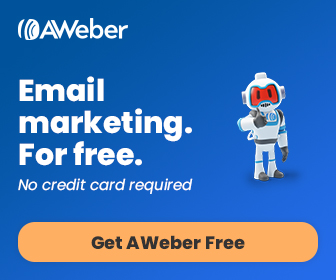 That makes sense!
Once you know to whom you are marketing, the process of recruiting becomes easier. These are the people who are already looking for a business opportunity or a product that solves one of their problems.
When using social media as a marketing tool, attraction marketing is how you can attract people to potentially recruit as customers or business partners.
Take a few minutes to learn more about attraction marketing here!
2. MLM Recruiting – Who NEEDS Your Business or Products?
You might think that your target audience is always those that need it most. For example, if someone is flat broke, you are probably thinking:
I should talk to that person. They really need my business opportunity!
Wrong!
Do you think that a flat broke person can afford to join your business or buy the products?
One crucial point about your MLM target market is not only identifying who will want to become a customer or distributor, but who can afford to do that?
Income plays a part.
Find people who are already successful at something when doing MLM recruiting. It's just as easy to find and talk to a broke person as it is to talk to a successful person.
People who already buy products or have succeeded at something are more open minded and usually have more social connections.
They are mostly more positive in all aspects of life and not harboring a "whoa as me" attitude!
That's who you want on your team, don't you?
If you choose people that are close minded, not willing to learn something new or are flat broke, you'll end up dragging along on a journey.
3. Network Marketing Prospects – Build Relationships with People
Many network marketers are viewed in a bad way because they nag and bother people with their offers.
Don't do that!
If all you think about is selling your product or business opportunity, you will likely fail in your home business.
On the other hand, if you build relationships with people, take an interest in them and use these opportunities to educate and mentor others, your chances of success will go up exponentially.
Do you ever get those "last chance" emails? Me too.
Enough said. Build the relationship to prospect successful people in network marketing.
4. Use Referral Marketing in MLM Prospecting
Referral marketing is one of the most underutilized prospecting methods. Referrals are considered the most successful sales prospecting methods.
As already mentioned, you should be building relationships with people. With a good relationship, you can always ask people for referrals. This is especially true if someone likes your business opportunity but the timing is not good. Maybe they know someone.
All they can do is say NO. But what if they say YES and make a referral? Now you have another person to prospect in your MLM business.
5. Develop a Success Mindset for MLM Prospecting
Many people don't spend time working on themselves. This is a mistake! Developing your own success mindset is a must if you want to prospect successful people.
We all start out fearful and lacking skills. If you work on personal development daily, your confidence and self-esteem will increase and you'll get better at recruiting!
Conclusion
MLM prospecting is much more than contacting friends and family about your products and MLM business opportunity. There is a world of people out there that you can tap into via the Internet.
Let your skills be the driving force that assures your success!