You've heard of online marketing and now you are curious if it really works. Yes, it really does work and you can earn an income via the Internet.
Like anything else, it takes work, training and consistency.
I was recently in Asia on vacation for a couple of weeks and while I was away, I earned a nice income, and had new leads come in, as well as new paying customers.
That's what I love about being an Internet marketer. I can be here, there or anywhere and my business still runs and earns me an income.
Are you still wondering if it's possible or maybe you are unsure as to why you should start an online marketing business? With the current rate of unemployment and surprise lay offs in the workplace, having a backup plan is a good idea.
In fact, that's exactly how I started with Internet marketing. I was working full time making a nice income. I started my online marketing business as a part time hobby. It grew and grew and then one day, guess what happened?
I was in the next lay off wave along with many others that I worked with. Instead of going on unemployment or even looking for another job, I just went home and focused on my online marketing business!
Fast forward to today. Yes, absolutely, online marketing really works!
What is Online Marketing?
According to Webopedia, "Internet marketing, or online marketing, refers to advertising and marketing efforts that use the Web and email to drive direct sales via electronic commerce, in addition to sales leads from Web sites or emails."
I like to think of online marketing as making recommendations to people. We all recommend stuff to our friends and family all the time, right? When was the last time you got paid for it?
This is where Internet marketing comes in.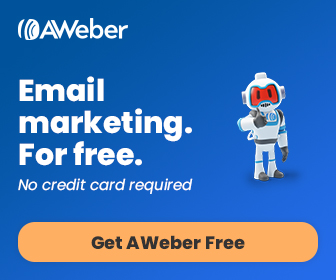 There are thousands of merchants who want to pay you for making recommendations about their products, digital products, and services. You can also make recommendations for products from your network marketing company as well and attract new business partners to you
Web site marketing has earned me hundreds of thousands of dollars. I've been at this for a while but started from zero.
What if you could get paid just for making recommendations via the Internet? How would your life change if you have additional income each week or month?
Time will pass whether you do Internet online marketing or not, right? Why not get started and create a more secure future for yourself and your family?
Like anything else, this is a learned skill. One thing I love about Internet marketing training is that we can learn and implement right away. Then we can even teach it to others. Whether you are promoting via blog content, online video marketing or social media marketing, it's something anyone can learn and do.
I learned the majority of my Internet marketing skills through MLSP. Even if you don't have a product in mind to market right now, MLSP has many valuable digital products to help anyone who wants to get started with online marketing.
What are your thoughts about marketing online? Yay or nay?