Are you struggling to get results in network marketing? Maybe you invested both time and money but real results still escape you.
Perhaps you've been at this for a while busily working away but still not seeing MLM results! What should you do?
In this article I give you 5 ways to success with your network marketing business.
1 – Focus on the Process and NOT the Results
What? I know you are thinking that it's crazy NOT to focus on results. The problem is that when you focus too much on results, you can easily lose sight of the process that gets you the network marketing results.
When you focus on the process and hone your skills, the results will come. Here's a fantastic article about why the best outcomes happen from focusing on the processes and techniques to get there.
2 – Establish a Strong "Why" for MLM Results
You've heard this over and over. It's worth repeating because your WHY is the driving force behind YOU taking consistent action on your business.
It's the reason you joined your network marketing business in the first place. It's not enough to say, "I want more money." What is it for? Why does it matter so much?
Once you understand your deep down reasoning, only then can you create the inner drive and determination that will push you forward out of your comfort zone each and every day.
3 – Study and Implement One Marketing Strategy at a Time
Do you suffer from overwhelm? One of the key things I did correctly when I started my MLM business is I mastered one marketing strategy before moving on to the next.
This allowed me to become an expert at a specific strategy until it became a natural habit on the other side of the learning curve.
It enabled me to acquire thousands of customers and build a team.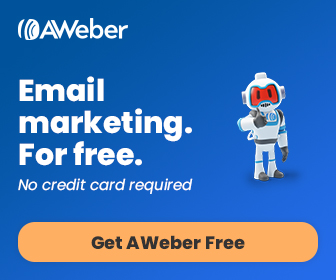 I started with blogging which is still the most powerful marketing strategy that gets me enormous network marketing results.
I highly recommend you check out MLSP where you can choose from a variety of strategies to learn over time. Click here to learn more.
4 – Continue Personal Development for Results in MLM
What is a network marketing business? It's about creating and development relationships both on and off-line. To do that, we all have to work on our personal development.
Yes, you too!
Just listening to or reading for 15 or 20 minutes a day can change everything, little by little. Read more about why personal development can lead to success and incredible results in your network marketing business.
5 – An MLM Prospecting Funnel is a MUST for Results in Network Marketing
Are you using any type of online marketing for your MLM business? Be sure to capture the email addresses of online prospects. You will need a compelling and conversion optimized landing page with a value-driven FREE offer.
Once you acquire the email addresses of prospects, you have the chance to build relationships through email marketing with targeted messaging. You can learn more about that in this FREE Webinar!
Conclusion
Hopefully, these 5 ways to get the best network marketing results helped you! Feel free to share this with anyone who may benefit from these tips.
Give yourself a pat on the back for taking the time to research what it takes to succeed with your business. Give it time and think long term.
You have a choice:
Quit and go back to your life. The time will pass anyway. Where will you be in two years from now?
Spend your time focused on the process and skills to get the results you are after in network marketing.
Click here for a resource that can help you gain the skills you need for SUCCESS!