Are you one of the 99% of marketers on Instagram that get lots of followers but no leads or sales?
Putting all that work in to getting a bunch of looky loos is so frustrating! Don't you agree?
Turning your Instagram followers into real leads and sales is an obstacle that you can conquer!
If even just one percent of Instagram users are having network marketing success on Instagram, then you can too!
You just have to know exactly what they are doing.
Following a blueprint for MLM results on Instagram can bring huge changes to your business and your income.
Like any social media network, marketing can be super effective or not. It just depends on the tactics you use to get results.
Why Use Instagram for MLM Recruiting
Instagram has over one billion users worldwide. Think about all those people and the potential you have to find new leads, customers and business partners.
Using imagery in each Instagram post is the perfect opportunity for you to engage people and  attract your target audience.
Why Most MLM Marketing on Instagram Does Not Work
How many times have you seen network marketers on Instagram that are always trying to sell you something?
Most of these type of posts come across as spammy and they are always trying to pitch a product or business to you.
People might land on their Instagram posts or even follow them. But …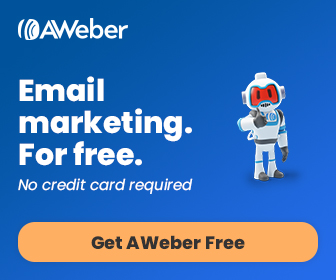 Once they see how they conduct themselves on Instagram, they lose interest fast.
The bad news …
Many people who market the MLM business on Instagram are spamming and don't succeed.
The good news …
YOU don't have to be one of them!
Learn How To Leverage Instagram Like a Top Earner to Get Targeted Followers, Leads, Sales & Sign-Ups!
How to Get More MLM Sales on Instagram
MLM always has been and always will be a relationship business. Even with the introduction of online marketing, it's still comes down to building relationships and providing value.
If you are always trying sell people with your offer, you won't have much success on Instagram or any social media network.
If you walked into a coffee shop and started talking to someone, would you instantly try to sell them on your MLM product?
Of course not!
Well, social media is really the same. Build the relationship first and then go from there.
Tell Stories through Images on Instagram
A picture is worth a thousand words. Each image you post on Instagram should tell a story. It's a simple and effective way to provide information, value, entertainment and so on to your audience.
With Instagram you have the ability to visually inspire people through your images and videos. It's your opportunity show who you are and what you are passionate about.
One powerful way to network marketing success on Instagram is to show your products or services being used. This is more effective than trying to "sell" people on your product.
You can showcase the experience of others or even yourself using your products. Make your images visually appealing and inviting to gain an audience that keeps coming back for more.
Instagram MLM Recruiting Profile Link
Instagram works a little different than other social networks. There are no links in the description so you need a link in your profile bio.
In your description, you can include a call to action that directs a user to the link in your profile.
You don't need to do that for every Instagram post.
Use the 80/20 rule.
Huh? What's the 80/20 rule?
The real name is Pareto principle and it states that about 80% of the effects come from 20% of the causes.
In marketing this means that 20 percent of your marketing messages will  80 percent of your results. With that in mind, add a strong call to action in 20% of your Instagram post. You don't need to constantly call attention to your link. The majority of your posts should be to grab attention and gain a solid following of people you can build relationships with.
What should the profile link direct the user to?
That's up to you. You can direct your visitor to your blog, MLM company page or better yet, give away something for free.
A great way to do this is create a free downloadable PDF that provides the user with free tips or a quick guide. Then you can build your subscriber list at the same time.
Use the Right Hashtags for Network Marketing on Instagram
To attract the right MLM target audience on Instagram, use the right hashtags. This is the main method that people use to search on many social media networks.
What are hashtags? They are a combination of letters and numbers preceded by the # symbol. Hashtags serve to categorize content so users can discover it through search for that hashtag.
If you search for a hashtag on Instagram, a page will display with all the posts that use that same hashtag.
How many hashtags can you use on Instagram? You can include up to 30 hashtags on a regular Instagram post, and up to 10 hashtags on an Instagram Story.
Another great tip is to keep a text file or Google doc with bunches of hashtags you use most often. Then you can just copy and paste the hashtags instead of typing them for each post.
The hashtags you use should be relevant to the image you post. Also include a hashtag with your name or your online brand name.
Conclusion
Instagram is a great way to build your network marketing business. When done the right way you can get more leads and customers for your MLM business.
Learn How To Leverage Instagram Like a Top Earner to Get Targeted Followers, Leads, Sales & Sign-Ups!