Have you dreamed of making money while you sleep but have no idea how to make that happen?
Are you looking to start an online business without having to physically distribute products?
Do you imagine waking up and doing exactly what you want that day instead of what the world wants you to do?
If you answered "Yes" to any of the above, and especially all three, then you definitely can learn how to make money with affiliate marketing.
It's a cost effective way to make money online and something I've done since 1998.
With this genius marketing method, you get to promote the products or services of a company in exchange for a commission.
Back in 1998, I started as a newbie with the Sharper Image affiliate program and quickly rose to be one of their star affiliate marketers. I loved many of their products and passionately wrote many articles declaring why their products were the best.
This earned me a substantial income from a single product line.
Then Sharper Image went out of business.
I moved on to other affiliate programs and got hooked. Really, what could be better than writing a few blog posts and earning money while sleeping? If I can make money with affiliate marketing, so can you.
Make Money with Affiliate Marketing – Choosing a Program
Much of my own success in making money with affiliate marketing was choosing a program that was a good fit for me and the marketplace.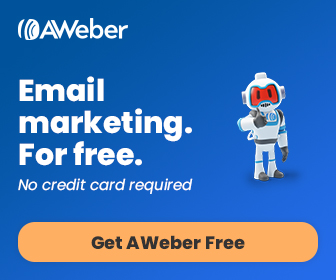 Most online merchants these days offer affiliate programs. Amazon is a great one to start with since they offer a broad range of products that you can then offer to your audience online.
Here's an important affiliate marketing tip for you when choosing a program. It takes the same amount of work whether you are promoting a product that rewards you with a 5% commission or a 50% commission, so choose carefully.
Do your research!
What are you passionate about? Those are the types of products you should choose. I love online marketing, health, and fitness gear. I usually stick with those types of products because it's more natural for me to promote them.
What do you love? What's near and dear to your heart?
Make Money with Affiliate Marketing – How to Promote Online
As a cost effective way to make money, affiliate marketing techniques require a computer , an Internet connection and some marketing skills that anyone can learn.
Have you ever dreamed of waking up to emails with the subject line: "You just made a commission!"
Good. Keep reading.
Create an Internet presence. Start a blog and create social media accounts like Facebook and Twitter to associate with your blog.
Create blog content that is important to your potential readers. Why do people need these products? What problems do they solve? When I started with Sharper Image so long ago, I promoted their Ionic Breeze air purifier. Remember that? I loved that air purifier so much because I have asthma and it actually helped me breathe better at home. My entire family had multiple Ionic Breeze air purifiers. It was easy for me to write about this product from a solution perspective and appeal to others who had similar problems.
Make sense?
Do your keyword research. To make money with affiliate marketing via a blog, your blog needs to rank high in the search engines. If someone searches on a keyword, you'll have more success if your blog appears on page one search results instead of page 100. By doing keyword research, you'll get firsthand information on what keyword phrases people search for the most. Then you can write an article around that phrase. Click here to find out how to do keyword research the right way for stellar results!
Add affiliate links to your content. Once you write some blog content, you add your affiliate links to that content. When someone reads your blog post, they can click the link and be directed to the merchant that you chose. If the reader buys something, you make money!
To make money with affiliate marketing, you are simply recommend products (or services) that fit nicely with your blog content.
Are you ready to make money with affiliate marketing? Start researching affiliate programs and products. Be sure to get started with a blog.
When you make money with affiliate marketing, it's very rewarding in more ways than one! What do you prefer to do when you wake up in the morning? Get dressed and head for a freeway full of traffic OR check your affiliate commissions over breakfast?
To learn more about getting started with a blog, enter your email to download my ebook: Can You Really Make Money Blogging?
I'd love to hear from you about your affiliate marketing success or any questions you have.