Imagine if you could create your own digital courses, products, membership sites and checkout funnels in an all-in-one business center online?
Now you can!
My Lead System Pro (MLSP) recently launched their Business Center. It's a new set of tools for anyone who wants to create new and residual cashfl ow by selling your own products and services.
Have you ever looked in the mirror and thought, "I should be much further along in my home business?"
You are not alone.
If you are ready to grow your business, audience and income, read on!
What is MLSP Attraction Marketing?
My Leads System Pro is a system that was created back in 2008. The founders, Brian Fanale, Norbert Orlewicz, and Todd Schlomer, saw a need to help home business owners generate leads for their business. Through education and a variety of tools, MLSP teaches you how to brand yourself online and get your business in front of as many people as possible.
The lifeblood of your business is a constant flow of leads. MLSP can show you how to generate leads daily.
Using attraction marketing techniques, MLSP shows you how to  lead with value to attract prospects to your business and products.
What is MLSP All in One Business Center?
Have you ever thought about how much time, energy and money you spend without having established yourself as a leader in your industry? And … no one is buying your products or services?
Believe me, I know exactly how that feels. There was a time when I felt like: Why aren't I getting the results I want with my business?
Everything changed for the better after I joined with My Lead System Pro.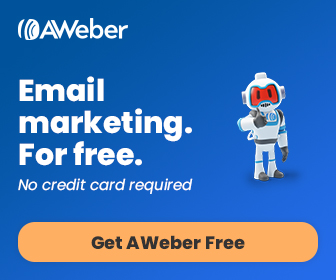 Over the years, MLSP has created new online tools to help you build your business. They just made the biggest change that the MLSP membership has EVER seen – the newest addition is the All in One Business Center.
The All in One Business center is perfect for you whether you are:
Network marketer
Online marketer
Affiliate marketer
With this all in one tool, you can create your own digital courses, products, membership sites and checkout funnels!
Using the attraction marketing techniques that MLSP teaches, you can learn how to attract prospects to the products that you create and sell through the business center!
Best Reasons to Get MLSP Business Center
So, why should you join MLSP's outstanding membership and get access to the All in One Business Center?
There are many great reasons and today I am focusing on three.
Course Creation
Think about all your experiences both in life and business. I bet that you are an expert at something! Do you find yourself always answering questions about a specific topic or have a skill that people constantly depend on you for?
Whatever your expertise, consider turning it into an online course that earns you an income.
Most course creator platforms cost about $99 per month with limited usage. Keep in mind, that does not include any additional training or tools like you get with MLSP!
The My Lead System Pro Business Center provides you with the tools to create, market and sell your own online courses.
It's included in both the Professional and Premium memberships.
The good news?
The MLSP All in One Business Center is easy to use and setup. PLUS you can use your own domain name!
Ready to share your knowledge and grow your audience? Check out the MLSP 10-Day Trial Membership to see if it's a good fit for you.
Subscription and Memberships
I love having the ability to create membership and subscription sites! If you are a coach, creating a membership site is the perfect solution for you.
Membership sites typically include content that is only available to paying members. By providing new content on a consistent basis, you give people the opportunity to benefit from your coaching in a low-cost business model.
Not everyone has the ability to pay for one-on-one coaching and a membership site is the perfect solution.
The good news?
You get a recurring monthly income!
Create Product Offers
Once you have created online courses or membership plans, you can use the Products Offers to sell and bundle up courses and membership plans. There are 2 types of product offers:
Regular Products: These allow you to set up products that unlock one or many courses. You also have the option to create payment plans (multiple payments) in these products. These give you the flexibility to sell course bundles, sell courses at different price-points and discounts, and more.
Membership Products: These are used to specifically sell access to membership plans. By default, these products will be subscription based, meaning they will have recurring billing. You can choose the number of days per recurring payment (Example: 30 days or 365 days for an annual subscription), add a trial period with free or paid trials, etc.
It's all part of the Business Center with lots of great training on how to use it!
What about a Checkout Funnel?
I didn't even include the checkout funnel in the top three reasons!
But …
A checkout funnel is included in the MLSP All-in-One Business Center! The Checkout Manager allow you to create custom checkout funnels for your products complete with one-click upsells, downsells and more. Checkout funnels are how you will actually sell your products and collect payments.
It's another great reason why the MLSP Business Center is hands-down the best I've seen!
Conclusion
Creating courses or memberships sites has the potential to add significant income to your life!
If you were to put all the necessary pieces together, including the check out funnel, you would be paying a lot of money to different companies!
With MLSP, you get your membership and access to all that it offers, PLUS the Business Center!