Are you super busy in your home business but still not making any money? This MLM training is aimed at helping you develop income producing activities that you need to do for income generation.
Very often we get caught up with busy work activities that don't add to our bottom line, ever! Are you familiar with any of these?
Checking and being distracted by email all day.
Scrolling through your Facebook feed and reading useless posts
Reading blogs that have nothing to do with producing income in your business
Talking to the same  few people over and over about your business (even after they showed no interest)
This is not an exhaustive list, but do you recognize yourself here? I am with you! This was exactly what made up my income producing activities when I first started.
Spending some time in MLM training helped me change all that. I want that for you too and this blog post will help.
5 Sales Facts to Help you be a Better Network Marketer
Before I get into the MLM training tips to help you with income generating activities, I want to prove to you why you need to learn this.
I won't bore you with all the statistics, but here are five facts about sales that you should pay attention to. I know, your upline told you the business is about sharing, not selling. Well, guess what, you are selling no matter how you choose to look at it.
There are many more sales facts but I chose these as the most impactful to help you understand why you need to focus on the right income generating activities each day.
3 Ways to Increase Income in Your Home Business
The way to increase income in MLM is through your daily income producing activities. We've already established that if you spend all day scrolling through Facebook, that activity will not produce income for you. Focus on what does produce income!
Meet New People Each Day and Add them to your List
Make a goal of meeting at least two new people each day. It can certainly be more, like 5 or 10, but let's start with two.
You are wondering: How will I meet these people? There are a number of ways to meet people:
Those are just some ideas for you to focus on.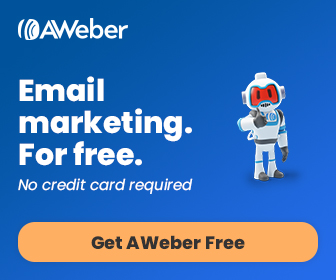 Contact People on Your List
That's right. You must contact people. I make a point of never handing out a business card. Do you think that person will ever contact me? No way!
I get their contact information and then I can share what I am doing and invite them to take a look. Your sharing and inviting activity is the most powerful income generating activity in MLM. Without it, how would anyone know what you are doing and take an interest?
Follow up with People that You Already Shared with
Here's your most important MLM training tip. Follow up with people you already spoke with because they will never call you! If you don't get them on the first try, try again!
Don't be a pest of course, just follow up in creative ways. For example, instead of calling and leaving silly messages like "did you view the presentation yet" over and over, do this.
Provide them with interesting articles or other information you found to enhance their education on the topic.
If you do happen to get through to a person and they are not interested, always ask for referrals. Referral marketingis so powerful and you can learn more about here.
Conclusion
Developing the Best Income Producing Activities is an MLM training that you should pay attention to. These are just 3 important activities that will help you increase your income much more than just scrolling around aimlessly on Facebook.
If you got some value here, do share with anyone who might benefit.