Have you noticed how many people drop out of their network marketing business? After spending a ton of money and getting nowhere fast, they realize that all the people they talked to had zero interest in their MLM business.
And there is is. Focusing a lot of time chasing people using techniques that are clearly outdated. You know, make a list of all your contacts and tell them all about your awesome MLM products and opportunity.
Trying to get everyone and anyone interested in your business can often lead to frustration. It's a lot like throwing handfuls of spaghetti at the wall to see what sticks.
There is a better way!
Decide who your MLM target audience is. When you choose the right target market, you can experience a lot more success because these are people already looking for what you have to offer.
What is an MLM Target Audience?
A target audience is the group of people to whom you are marketing your product, services or business opportunity.
Your MLM target market is the high level view of the type of people who would be interested in your offer.
We may serve the same target market but offer different products or services which solve different problems.
That's where a niche market comes in.
What is a Niche Market?
Have you thought about what specific problem you are solving within the target market? These are people with specific characteristics that are not shared by everyone in the target market.
Defining your target market and niche is the key to understanding who you should be talking to about your network marketing products and business.
Not only will they already be interested, but YOU will be delivering value to your target audience.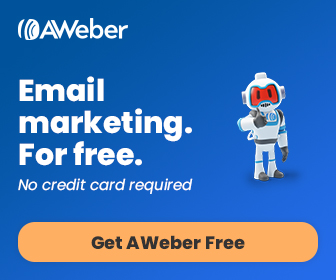 Here's why:
Who are these people?
What are they looking for?
What problems do they have that I can solve?
Why should they buy something from you and not someone else?
That's where the value comes in.
When you know exactly who you are marketing to, it's easier to figure out who to talk to and create the right conversation.
If you don't know who are marketing to, then it would be very difficult to find people who would be interested in your offer.
How to Identify your MLM Target Audience and Niche
Your MLM target audience and niche is the foundation as you move forward in your network marketing business.
How do you identify your target audience and niche within that target market?
Here's a simple example. Let's say your MLM target market is new moms. A niche within that market is new moms who want to lose weight.
New moms who want to lose weight have characteristics that are not shared with all new moms.
Your niche market is the specific area in your target audience where you will position yourself as the expert with the solution to their problem.
Ready to build your six-figure biz? Learn how here!
Develop a customer profile.
Create a customer profile. This is a detailed description of who your typical customer may be.
Details include age, gender, location, marital status, income, social networks, interests, values, attitudes and much more.
These details will help you identify the type of person who will potentially buy your products and services.
How to Market to your MLM Niche Market
Find out what their pain points are. Learn what their hot buttons are. Know as much as possible about your target market so you can position yourself as the expert.
For example, if you are passionate about helping new moms lose weight, what aspect of that can you focus on? What problems do these people face day in and day out?
That is your target customer.
Once you understand your niche market and target audience, then you can start finding out more about where these people hang out online.
In our example of new moms, there are tons of Facebook Groups for new moms that you can get involved with.
Define Your MLM Target Audience – Start with the problem
A good way to determine who is likely to become your customer is to clarify the problem that your MLM product or service addresses. Understand this and you know who needs your product, that is, your customer.
For example, you if you sell nutritional shakes that help people lose weight, you are helping to solve a problem. The problem that you solve is providing a solution to people who want to lose weight but have a difficult time cooking healthy meals due to their busy lives.
Listing out the characteristics of your target market is another good step towards identifying your target audience. For example, let's say that you have a weight loss product. What are the characteristics of people who want to lose weight?
Detailing THIS will help you define your target audience accurately.
Although your product or service may address a variety of needs, who are the people that will derive the most benefit as well as have the ability to pay for them or purchase on a regular basis?
Conclusion
After you talk to enough people in your MLM target audience, you will get better at recruiting prospects to be distributors on your team or product customers.
Why? Because you are focused on the needs of a specific MLM target audience.
When you dig in and define to whom you marketing, you will understand them better. You will know their pain points and how to frame your conversation around solutions that can help them.
So what else can you do to position yourself in your business?
Use a system that works to help you target your audience and get MLM leads.
The system I use not only helps you learn to brand yourself as an MLM leader, but also help you get laser targeted MLM leads 24 hours a day.