If you're serious about generating MLM leads, you need to be very systematic with your marketing methods.
That's exactly why I got started with MLM Lead System Pro a few years ago. I needed to learn proven online attraction marketing methods to recruit people into my MLM business.
If you are lacking MLM leads and not sure what to do, I get it. I was exactly where you are.
Here's the good news …
How would your MLM business change if you learned these skills:
Recruiting
Training in over 40 marketing methods
That's not all!
You can also get access to features like MLSP Sites blog platform, a powerful customer relationship system and capture pages.
You can even add another income stream with the MLSP affiliate program.
Let's dig into what you need to know about My Lead System Pro (MLSP) to see if it's a good fit you.
How to Increase MLM Leads with MLSP
MLM Lead System Pro is a system that helps you attract leads for your network marketing business. You can learn and set up various systematic marketing methods to get leads daily.
For example, I wanted to learn how to do video marketing to get more leads. I went through the video marketing training in MLM Lead System Pro.
I started creating helpful videos and learned how to get traffic to those videos. I set up lead capture pages and an automated email system so that people could request more information.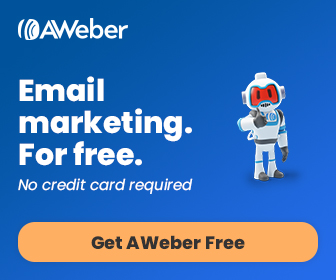 I moved on to setting up an MLM blog. You are reading it. By creating value driven content and using search engine optimization, people find my blog posts and opt in to learn more about a specific topic.
I think you'll agree with me when I say these courses are pretty amazing! Here's just a few of the beginner courses where you can learn some amazing marketing skills:
This systematic approach has new leads coming into my funnels daily and has grown my email list by thousands. From there I can contact these people to find out more about what they are looking for.
Some may be interested in joining my MLM business if it's a good fit while others prefer to join MLSP and learn how to grow their own business.
Does My Lead System Pro Work?
If you want to grow your MLM business, there's one thing you need to know:
It takes work!
But you probably know other people that are able to generate fresh MLM leads each and every day.
How do they do it? Do they know some lead generation secret that you don't?
Actually, yes, they do!
It happens behind the scenes, but some people put the time in to learn the marketing skills and put the system in place to get those leads.
I'm one of those people.
If you follow the MLSP training and actually implement what you learn, it can help you attract MLM leads through capture pages.
If you are one of those people who becomes an MLM Lead System Marketing member and doesn't ever go through a training or take action, then nothing will change for you.
It's really that simple.
My Lead System Pro works for people who want to make it work.
What Does MLSP Cost?
You can choose from two My Lead System Pro membership levels. You'll get world class training from each level that covers attraction marketing, getting leads and much more. Here are the 2 MLSP memberships:
MLSP Mastery – $149 each month.
Mastery is the top of the line membership! You get ALL the tools including MLSP Sites blogging platform.
MLSP University – $49 each month.
You'll get access to many of the great tools and training. It does not includes features like the blogging platform.
The good news is ..
You can try out My Lead System Pro for $10 to see if it's a good fit for you. It includes a Coaching Strategy Session to Build Your Online Business Plan [you pay nothing extra for that]
Conclusion
Today you learned about MLM Lead System Pro and how it can help you get more leads for your network marketing business.
If you are still struggling in MLM, MLSP may be EXACTLY what you are looking for!
If I had to do it again, I would! Especially now that you can get a Coaching Strategy session!