Look around on Facebook and you'll see MLM distributors posting all day about their products or business opportunity. Are they making money? Sadly, most do not because they don't know how to prospect in network marketing.
Social media is an amazing tool for MLM distributors, if done correctly. Whatever you do in social media creates a perception about you. What do people really think when they see your MLM postings in social media?
There are many ways to prospect in network marketing but there is a right way and not so right way to do it! Social media can either harm you or help you succeed in MLM.
This blog post will help you identify 3 mistakes that MLM distributors should never make in social media if you want to succeed in MLM.
MLM Distributor Mistake #1 – You Don't Build Relationships in Social Media
Building relationships is the most important step to how to prospect in network marketing. I see so many people in network marketing just blatantly sending their link to people. Even worse, they just ask people to join their business.
For example, I received a message the other day that said "Lisa, texting everyone about my new business opportunity. Is it ok if I send you more info? Text me. "
Seriously? This gal was on my MLM team a few years ago and then quit. She hasn't spoken to me in 3 years and even unfriended me on Facebook. Out of the blue, she sends this message. I seriously laughed when I got it. No "hello, how are you" or "sorry I haven't been in touch."
Does she care about me. No. She is very self-involved as evident from her message.
Don't do that!
Instead, build relationships with people and keep them! Find out what is happening in people's lives and take an interest before you start blasting them with your opportunity!
Be a professional MLM distributor and not a fool.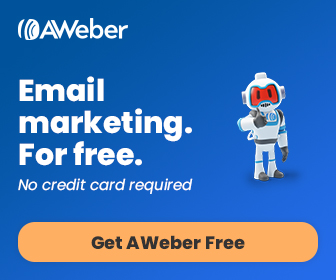 MLM Distributor Mistake #2 – Constantly Promoting your Products and Opportunity
When I look in my Facebook feed, I see it all: health shakes, hair care, makeup, lose weight pills and so on. I know nothing about the MLM distributors that post this stuff! Who are they and what are they about?
All they post about it their products! Honestly, who cares?
Instead, create curiosity about your life. For example by posting about your lifestyle, people will want to know how they can have that lifestyle too.
For example, I get messages from people all the time asking how I get to spend so much time with my family or travel to wonderful places. That's when I can share my business with them.
Or people may ask me how I stick with a healthy lifestyle. That's another opportunity to share my MLM distributor products with them.
By constantly posting links about your MLM company and product, people are not that excited to learn more. They can just Google it all and figure it out.
But your cool lifestyle? That's something they can't just Google. Get it?
MLM Distributor Mistake #3 – Keeping All Your Facebook Friends in the Same List
Facebook has many cool options that you can take advantage of, but many people don't. One big mistake that MLM distributors make is showing their Facebook posts to everyone.
Does your family or other friends really want to see another one of your product posts?
You can create separate lists for your family and friends. A great idea is to create a separate list for those people who showed an interest in what you are doing. Then you can create posts that only they get to see.
When you segment your Facebook friends, you can target your interested audience more effectively. Learn more about Facebook lists here.
Conclusion
Making good use of your time is crucial to your success as an MLM distributor. This is especially true if you are still employed full time.
Branding yourself and attracting the right people to you will serve you well. Stay away from the three mistakes that MLM distributors make. Don't be that person!