Everyone starts their network marketing business with the best intentions. You want to be profitable and change your life for the better.
We all know that the sponsoring and recruiting is where the profits are in MLM. Building a huge, productive team is a must. It's also a challenge.
There's where My Lead System Pro comes in. And yes, MLSP really does work!
But let's back up a minute. To build your network marketing business, you must do these basic income producing activities.
Talk to 2 to 20 people every day.
Share information about your products or opportunity.
Follow up to get a yes or no decision.
Easy right?
The challenge is that after you talk to everyone in your warm market, that is, people you know like family and friends, who will you talk to?
I don't know anyone who built a six-figure business talking to a few family and friends so you need to do the steps on a grander scale.
Most people want to bring their business online and that's a great idea. It's exactly how I built my business and earn my full time income.
Like anything else, it's a skill that you need to learn. If you want to be a lawyer, you would go to school for a few years and then maybe intern for a company to learn the ropes. In our profession, we must learn multiple ways and strategies for MLM lead generation.
My Lead System Pro really works in a similar way. In this article, let's explore the fundamentals of MLSP and how it helps you build your business online.

My Lead System Pro Really Works
Your goal on the Internet is to brand yourself as a leader and share your company's product and opportunity with as many people as possible. Do you agree?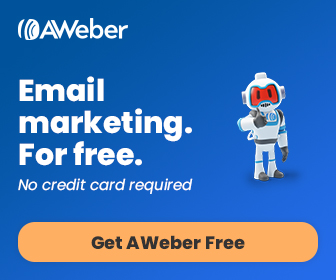 Every day, I get new leads through my various marketing strategies and funnels that I learned at "My Lead System Pro".
Let's review three key fundamentals of My Lead System Pro lead generation system.
1) Marketing education platform.
MLSP has a suite of training covering over 25 online marketing strategies. These trainings from experts and leaders in the online marketing and MLM profession are world-class. Other trainings include topics like attraction marketing, leadership development, and how to talk to leads (and much more.)
I don't know about you but after being involved with many so called "marketing systems" MLSP is the only one that includes such a comprehensive marketing training library.
Why do you need this? Do you know how to do online marketing and get real results? There you go.
2) Marketing Tools.
My Lead System Pro brings to you a multitude of tool that you can use. Some of these tools are powerful, yet simple custom lead capture pages, integrations with your email autoresponder, Facebook applications and much more. I am loving the customer lead capture pages. You can promote your business or products or, promote MLSP products!
3) Offer Free Training and Promote MLSP Products
I bet you talk to lots of people who are not interested in your business but might need some guidance about marketing online. You can offer free training through MLSP and even promote the products through their affiliate program – and start a whole other income stream. Here are just a few of the expert trainings that you can promote:
Knowing how to promote your business online the right way is a must for your network marketing business.
When I first started with MLSP, I spent a couple of hours per day with my head deep in the blog marketing training before moving onto the video marketing training. I implemented as I went along.
Did I get instant results? No.
Did I keep going? Yes!
Am I a full time online marketer and network marketing professional now? YES!
You can that too. All it takes is your commitment to learning and implementing over and over. So many people join MLSP and quit after a week because they didn't get leads. It doesn't work that way.
My Lead System Pro is not magic.  Great news, you can learn everything you need to know to become an online marketing and network marketing professional.
Ready to commit?
CLICK here to get your My Lead System Pro membership.