Facebook Live has captured the social media world by storm with more people than ever broadcasting live videos.
According to Mark Zuckerberg, "We're entering this new golden age of videos online." With over 1.6 billion users, pushing out this new feature can mean even more distractions for those who are already glued to their Facebook newsfeed.
In general, video has been front and center for those searching for information on the Internet. YouTube already accounts for more than half of all search traffic as video consumption grows by leaps and bounds.
It's no surprise that Facebook has jumped on the bandwagon by introducing its live broadcast streaming feature.
It is a trend? Will Facebook Live have staying power?
Click here for your FREE training!
With over 100 million hours of video being consumed daily on Facebook, they mean business. They can easily compete with television, diverting those marketing dollars to Facebook video ads instead.
What does it all mean for you, the online marketer?
Why You Should Use Facebook Live for your Business
Imagine if you could tap into just a tiny percent of those 100 millions hours of daily Facebook video consumption?
How would your business change if you could get your message in front of so many more people? Think about it.
The work you put in is the same, right? You broadcast a live Facebook video to one or ten thousand and it's the same effort.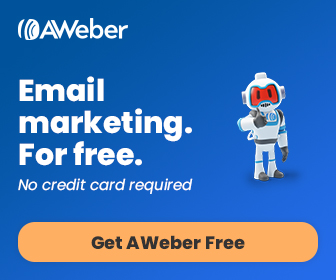 You don't even need fancy video equipment. With the high quality cameras on smartphones, most people already have the needed technology to make Facebook Live broadcasts part of their marketing strategy.
It's a fun way to grow your audience while engaging with people in real time during the broadcast. You can also save the video for later viewing, accessible on your Facebook profile or Page.
Tips for  Best Results Using Facebook Live
Here are some tips to get the most out of Facebook live streaming for your business.
Make sure you have a strong, reliable Internet connection. Imagine doing an amazing live broadcast and your connection drops? Oh no! If you do lose your connection, the app will automatically try to reconnect while the existing broadcast is paused. Don't let it get to that point! Test your connection first.
Let people know ahead of time about your live broadcast. You'll get more viewers this way. You can do a Facebook live broadcast spontaneously, but might miss out on people finding you unless it happens to show up in their newsfeed. By announcing it about 30 minutes ahead of time, you'll have more people ready to hear your message.
Give people a great reason to watch! Write a description for your Facebook broadcast that compels your audience to watch it! Your goal is to capture their attention and help them understand why should watch as well as the value it will bring to them. For example, I watch many of Dr. Axe's live broadcasts on Facebook. His topics are always of great interest and value packed.
Give shout out's to people during your broadcast. I love this feature. As an example, Dr. Axe does a great job of welcoming his viewers by name and people just love when they are mentioned. You can also respond to comments in real time which helps strengthen your relationship with your audience.
Broadcast for a longer time so people can find you. The maximum Facebook Live broadcast time is 90 minutes. If your live broadcast is too short, people may not have time to find you. I often jump on to view a broadcast that is already ten minutes in. If yours is less than 10 minutes, you may lose some viewers.
Introduce Yourself often. If you have a 30 minutes live broadcast, people will be jumping on throughout the entire video streaming. Introduce yourself again a few times. First welcome a couple of new viewers by name and then a sentence about who you are and what your message is about.
Conclusion
I hope you got some value from this article about Facebook live as the future of social media. It surely headed in that direction.
Are you using it? What do you like best about it and how has it helped your business? Do share in the comments below.