Want to learn how to make money on Instagram? There are many ways to earn income from this social media network.
Even when you know the primary ways to use Instagram as another income stream, the most important thing is setting up your Instagram account for success.
Today I'm sharing some key methods to make money and how to set up your account to get real leads, sales, and results.
4 Ways to Earn with Instagram
Social media is always changing so be sure to stay on top of ways to monetize your Instagram account. Here's 4 that you can use:
Sell other merchant product's as an affiliate marketer. 
Sell your own products as an entrepreneur.
Be an influencer and get paid to post sponsored content.
Earn revenue share from IGTV ads.
While all these revenue generating methods work, you first need to set up your account the right way and get some consistent business building actions going on a daily basis.
Let's get started.
Do Lots of Instagram Followers Equal Success?
You may have seen some Instagram accounts with thousands of followers and feel a little bit jealous! I get it!
But think about this:
The majority of Instagram marketers get followers, but no actual sales, leads, or results. That's right.
Imagine spending hours a day working just on getting followers and ending up with zero results and zero or very little income?
That would be tragic.
The secret is turning your followers into buyers and leads. You can once you implement what you learn in this training.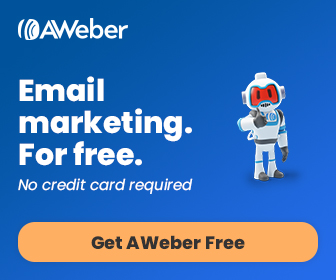 Don't miss out on sales anymore! Make this year the year you succeed and get a steady flow of income online.
What you need to know about Instagram Trust Score
Have you heard about Instagram's Trust Score? It's a score that Instagram uses and it can make or break who sees your posts.
The Trust Score is determined by the number of fake followers you have that comment and like your posts. Yeah, lots of people have fake followers!
For example if you post something on Instagram, only 10% of your followers may see your post. If your audience is mostly fake followers, they won't engage with your content. Sound familiar?
This type of situation gives you low engagement and contributes to your trust score.
Make it a best practice to check out your new followers. Don't just cheer because you have new followers. Who are they? Are they real? Are they fake?
They may even be real followers but not part of your target audience. If that's the case, they won't be engaging with your Instagram content due to lack of interest.
Instagram is also against bots and automation. Be careful about using tools that may give the impression of spam. There's lots of automation tools out there but you can't fool Instagram.
Other actions can contribute to a low trust score. For example, if you post too much, like too much, do too many follows or unfollows at a time. They have daily and hourly limits and rules.
All these things can give you the dreaded low trust score so abiding by the rules is best. 
Check out this training and find out how to get leads and sales on Instagram!
Create Quality Content and Get Real Followers
Imagine if you have thousands and thousands of followers but they never engage? What good is that? It's no good and won't help you at all.
Lots of people, maybe you, think that a smaller following is no good. That is absolutely not true. You can have a small but engaged following on Instagram that turns followers into leads and buyers.
Here's a few key things to focus on:
Be consistent
Quality content (anyone can post crappy content, not you!)
Avoid being spammy
Focus on real followers
Instagram Search Engine Optimization SEO
Instagram is also a search engine, just like Google or YouTube are search engines. You can search Instagram for keywords, just like you would on Google. In a similar way, Instagram search engine ranking is based on these things:
Profile. Include keywords about you and what you're about.
Hashtag placement. Include keywords and hashtags in captions, not the comments. This helps you get indexed for keywords and hashtags faster.
Activity. Make sure your activity is relevant to your post content and brand. 
Pay close attention to your keywords. If your brand is all about clean skincare and beauty products, posting about what you ate today might not get you much attention. 
You can perform a search on Instagram to find the keywords that best match your brand and products. Then get creative about how to include the keywords into your content. 
Find out more in this training!
Build Relationships on Instagram
Relationships go a long way both online and offline When you get new followers, start building relationships with them! If someone new follows you, DM them and say hello with a welcoming message. Be sure to thank them for following you on your journey.
Don't forget to check out their profile first. Remember, you want REAL followers, no fake accounts!
If you're building your list, you can also offer them a freebie gift! This person is more than just a follower. They are now part of your community.
You can offer them a FREE PDF, video, or class, depending on what you have to offer.
If they say yes, then send them a link. Now you generated a lead!
Does Audience Size Matter?
Ever feel dismayed when you see people with thousands and thousands of followers? Don't be!
Did you know that some people on Instagram with thousands of follows don't generate leads or sales? It's true.
You can have tons of followers and views, but very little income.
On the other hand, you can have a low volume of followers and views, with a high income. It just depends on the quality of your content and how engaged your followers are.
Get More Leads and Buyers on Instagram
Ready to learn more about success on Instagram? If you are reading this, you may be looking for ways to get leads and sales.