Are you looking to get free search traffic to your website? Of course you are!
Your website's placement in search engines can make a big difference in how much traffic you get to your website.
If you create blog content that no one ever finds, then you will waste your time. Your goal with your content is to get traffic and the main way that you get traffic is being discovered in search engines.
Although you can also get traffic via social media, check out this study from Conductor.com. They found that 64% of website visitors come from organic search.
If the majority of website visitors come from organic search results, do you think your competitors are working on their search engine optimization? You bet they are.
To stay competitive, you should too.
With that type of statistic, would it be worth it to you to learn more about search engine optimization?
In this article I give you 3 tips that can help you get found in Google search. These are concepts that you can implement into your content marketing strategy so your website can get found in search.
Start with Keyword Research to Get Found in Google Search
What are people searching for?
As the number one search engine, people constantly use Google to search for answers to just about anything. If it's on Google search, it must be true!
To rank on the first page of Google, you must understand what people are searching for before you ever write a piece of content.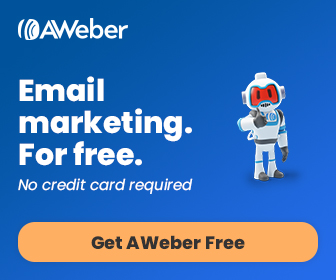 Once you figure out what people are searching for, the next step is find out how many people are searching for that keyword phrase. That is how you will focus in on the best keywords.
In the old days, online marketers did their keyword research and then stuffed their content full of the keywords.
That really used to work. But not so much anymore.
Nowadays, Google is more interested in user experience and what your content is about.
For example, I've had articles rank on the first page of Google where the exact keyword phrase does not appear in the title or any subheadings. But the content is clearly focused around the intended search of the user.
So while keywords are used a little differently than they were a few years ago, they definitely still matter in terms of understanding what users are actively searching for.
Then you can decide how you will focus your content around that keyword.
Imagine if you wrote an incredible article but no user cared about the topic?
If you create content that no one ever finds, then you will waste your time.
When I first started blogging in 2009, I got no traffic to my website for nearly 3 months. I kept blogging but wasn't making much progress. Then I found out about keyword research! In month 4 I got tons of traffic and it's never stopped.
The topics you decide to create content around will be a big determining factor as to whether your audience finds your site in search results.
That is why keyword research is an essential step before content gets created.
Of course you need to know exactly who your target audience is, but we won't be covering that in this article. You can read more about that here.
To get great ideas about keywords that users are actively searching for, head over to Google search and use the autocomplete feature.
Google autocomplete is the simplest way to get ideas for your keywords. Before using it, make sure you are logged out of Google. This search method works on predictive results. If you do not log out of Google, the results may display relevant searches you've done in the past.
Google's autocomplete search feature works like this:
Just start typing your general idea for a topic and the Google autocomplete suggestion drop-down appears.
These results are the most popular searches from real people.
After you get some great keyword ideas, here over to Google Keyword Planner to find out how many searches per month for any given keyword.
You want to focus on the long tail specific keywords that have less search volume. If you were to go for keyword with a search volume of 90,000, the competition is so high that you will never rank for it.
For example, in Google Keyword Planner, type in How to lose weight. 110,000 searches may look really good but the high number indicates intense competition.
The phrase is also too general. That's where long tail keywords come in. They are very specific, more focused and targeted.
There are Less people competing for these in search and they are easier to rank for. If you targeted lots of longtail keywords, a scenario might look like lots of blog posts each sending you small amounts of traffic, which adds up.
Here's an example:
Let's say that your target audience is women over 40 with busy lives who want to lose weight.
You may find keywords like:
Diet plans for women to lose weight fast
Proven Lose Weight Workouts to Get Fit
You'll also want to hover over the Trend icon to see if the keyword phrase is trending up or down. If down, this may not be the best keyword.
Start small in a niche where you can do well. Begin with low hanging fruit keywords – that is lower search volume and then roll up gradually. Getting massive traffic to your site takes time and a solid search marketing strategy.
Remember, if you rank for many keywords in your blog that each attracts a low volume of traffic, when you put it all together, you get a high volume of traffic to your blog.
Structure Your Blog Post to Get Found in Google Search
Before I get into how to structure your blog post, I want to touch on the type of content to create.
Many people think they can just start a blog and create whatever they want to and experience success. This is simply not true. Having a content marketing plan is a must and will help you work more efficiently going forward.
Think about why you want to market your business online. I'm sure you want to get leads and convert them to customers, right?
You're not just throwing content out there and hoping something sticks. Your purpose is to provide value that is meaningful to your audience.
Be a problem solver and educate people on so they get to know like and trust you.
Value is what changes the content definition from advertising to content marketing.
So, once you get some content created, how do you structure it in your blog post?
Your blog post consists of the following main elements:
Headline
Body copy
Images
Headline
With your keyword in mind, create a headline that will stand out in search results and compel someone to click it. In search results, your blog post will be listed along with others. Why should someone click yours?
Usually you want to place your keyword at the start of your headline. That is ideal. However, you can place it anywhere in the headline. Your headline should be about 65 characters.
I recommend that you use a Headline generator (read more here) and headline analyzer (read more here).
Body Copy
Create content that is at least 700 words or more. Always strive for much more, in the 1000 word range. However there is no rule about this. The most important thing about your content is what you are trying to say and how well you can get that point across.
That being said, there is much research that indicates that longer posts perform better on many levels.
Your body copy should include:
Introduction.
Your introduction should include your keyword phrase or related keyword. Let the reader know exactly why they should read your blog post. Make a point or pose a question to keep a person interested to continue reading.
Subheadings
The subheadings are crucial to success if you want to get found in Google search. Subheadings help to organize your content into digestible sections for the reader as well as help the search engine understand what your content is about.
Another perk is that Google sometimes uses subheadings in search results. Subheadings should support your main title, but not duplicate it.
You'll also want to make sure you use subheadings as intended. For example, you want to follow the natural structure of subheadings. A subheading 3 should  only be included after a subheading 2. You should never tag a subheading 3 if there is no subheading 2 before it.
For example, H2 is a subheading of H1 and H3 is a subheading of H2. You would not put an H3 as a subheading of H1.
Conclusion /Call to action
Always wrap up your article with a summary and then a question or call to action.
If you are planning to get leads and customers, be sure to have a strong call to action. You may have the best content with valuable information, but if it's missing a call to action, you won't get much leverage out of it in terms of sales, leads, or follows.
Images
Use multiple images in your blog content. This helps to keep your readers interested and also gives Google more elements to index in your blog post.
Be sure to optimize your images. You do this in the follow way:
Image size – resize the image prior to uploading to your website for faster load time.
Image name – include the keyword in the image name. For example, instead of img_00567.jpg, a better name is lose-weight-fast.jpg.
Alt text – Fill in the Alt text field and include your keyword. Helps search engines understand what image is about.
Title text – Fill in the Title text field and include your keyword.
That's your overview of how to structure your blog post. If you're not sure where to find great images, click here for some amazing free resources.
Internal and External Linking
If you are doing any type of content marketing (I assume you are since you are reading this), you'll need an internal and external linking strategy.
Linking is an SEO technique that you can't ignore. Internal links can help increase the rank of linked pages.
This helps the search engine understand the focus of your content on this blog post as well as others on your website. Internal linking also helps keep readers on your website by leading them to related content on your website.
A good internal linking structure can decrease the bounce rate and improve the overall user experience. Bounce rate is the percentage of visitors to a particular website who navigate away from the site after viewing only one page.
Use related keywords in the links, or the keyword itself as your anchor text and be sure that the links are relevant to the article. For example, let's say your article is about "how to promote your website in social media." If you also have another blog post that only talks about Facebook marketing, that may be relevant to something you discuss in your article so it makes sense to add an internal link.
For external links, linking to authority website will helps search engines see that your blog post is related to the authority website.
I like to link to Wikipedia. But don't link to a competitor that has an authority website! Some example=s are CNN, Huffington Post, and Yahoo Directory.
Conclusion
The keywords you select and the content you create can either help your audience find your website or not.
Although many factors go into Google search rankings, I've given you three solid ways to get on the right track to get found in Google search results.
How do you ensure that your audience finds your website? Tell us in the comments.