Are you familiar with HempWorx? Have you been approached by a HempWorx distributor about starting your own home based CBD oil business?
If you are curious about how HempWorx can help your health and finances, you've come to the right place.
I am going to provide you with a HempWorx review and the MyDailyChoice business opportunity. We will look at how it all started and the leadership behind the products and MLM business.
We will also look at the HempWorx CBD oil product line and touch on the compensation plan (only if you want to earn income.)
HempWorx and MyDailyChoice History
MyDailyChoice is a network marketing company that was started in 2014 by Josh Zwagil. At that time, the company distributed health related supplement sprays.
HempWorx is a CBD oil product line that was developed by Josh and Jenna Zwagil in 2017. The full spectrum hemp oil started as an idea from Jenna Zwagil.
She read an article about the power of cannabis.
After researching and procuring CBD oil from a family farm in the south, the HempWorx CBD oil products were born!
Shortly after that, HempWorx  became part of MyDailyChoice, which offers the opportunity for you to build an MLM business with its CBD oil line of products.
Who is Josh Zwagil?
Josh Zwagil was a successful MLM distributor with Suyntek Global. After achieving the highest rank of Blue Diamond Executive over a five-year career with the automotive product company, he left and started MyDailyChoice with his wife and partner Jenna.
Josh is an accomplished entrepreneur and knows how to earn significant income as a network marketing distributor.
He created a compensation plan within MyDailyChoice that is simple and straightforward, and built for long-term success.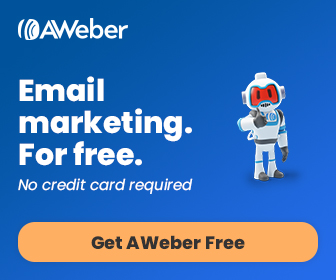 Josh and Jenna also built MyDailyChoice with you in mind! They created proven strategies with a roadmap to help you build your HempWorx CBD oil business.
Where is the HempWorx MyDailyChoice Headquarters?
The MyDailyChoice headquarters is located at 8840 West Russell, Road Suite 245, Las Vegas Nevada. I was fortunate to visit the office while I was visiting a friend in Las Vegas.
The staff was professional, friendly and efficient. I picked up my CBD oil order instead of having it shipped.
What is HempWorx CBD Oil?
CBD oil is one of the cannabinoids in hemp. CBD is extracted from the cannabis plant and then diluted with a carrier oil.
I love that HempWorx CBD oil is diluted with hemp seed oil instead of coconut oil. Hemp seed oil is rich in omega-6 and omega-3 polyunsaturated fatty acids. It also contains high levels of vitamin E and the cosmetic industry loves it!
I use the CBD oil directly on my skin and loving the results!
HempWorx CBD oil is sourced from an organic family farm so you won't find genetically modified organisms (GMO).
CBD oil has been gaining traction in the health and wellness community.
What are the HempWorx CBD Oil Products?
HempWorx has a few high-quality CBD oil products. They all come with a 30-day money back guarantee too! All the CBD products are full spectrum CBD. In plain talk, this means that the whole plants is used for maximum benefit.
There are even products for your pets!
Let's check out the HempWorx products:
HempWorx 750 and HempWorx 500 – contains said amount of active CBD.
HempWorx Relief – Topical relief for pain, tension and to relax muscles.
HempWorx Renew – Anti-aging cream to help your skin look younger! We all want that!
HempWorx Revive – Helps increase longevity of skin cells, moisturize skin and prevent free radical damage.
HempWorx Dog Treats – Each cookie contains 2.5 mg of CBD and are 100% natural.
HempWorx 250 – Specially formulated for your furry friends (cats and dogs.) It's flavored with bacon too!
To learn even more about the CBD products, click here.
What is the MyDailyChoice MLM Opportunity?
The MyDailyChoice business is a way for you to earn income while enjoying the benefits of CBD oil.
Here's the deal.
There are lots of stores now where you can buy CBD oil. I found a few in Las Vegas and my friend even purchased a few items. They were way more expensive and we would receive no compensation for referring friends and family to that store.
With MyDailyChoice, you can earn free products and cash for your referrals. Learn how to earn!
Not sure how to get started or even run a home based business? They have you covered with a cutting-edge marketing system to help you succeed.
You get training, tools, and others on the team that will help you build your own business.
That's not all! The compensation plan is one of the most lucrative I've seen.
In a nutshell, the key components of the compensation plan:
Retail Customer Commissions of 25%
Jump Start Bonuses
Binary Commissions
Leadership Check Matching
Global Bonus Pool
Other Rank Incentives and Bonuses
VIP Auto Club
You can learn more about the business here.
Conclusion
Starting a HempWorx MyDailyChoice home business is an exciting opportunity. The CBD oil products are top notch and of the highest quality. The generous compensation plan was created for long-term success.
It's risk free and there ample opportunity for you enjoy the health and financial benefits.
Ready to learn more?