Building an MLM business online is a wise decision. But it also comes with a few challenges.
If you've been around social media for a while, you may have come across nasty comments.
What should you do when haters decide to leave you negative comments in social media?
Should you even respond to people who leave hater comments on your Facebook Page or other social media accounts?
What is Your Greatest Fear about Online Marketing
Now that you are building your network marketing online, it's natural to be self-conscience of what others may think or say.
After all, once you put content out there, it's there unless you delete it. People from around the world have access to view your social media posts.
How do you deal with your own feelings and thoughts of:
Do I look awful in my video?
Do I sound believable?
What if no one likes my posts?
What will people think?
If you already have these fearful feelings about putting yourself out there on the Internet, social media haters make it that much worse.
That's not all.
People tend to get on the negative bandwagon so one hater comment on Facebook can lead to many more.
What's a network marketer to do?
Why do Haters Hate in Social Media
Social media is just a reflection of what people are really thinking. I remember in high school, the girls who were jealous of the "popular" girls would spread hateful rumors about them and say terrible things.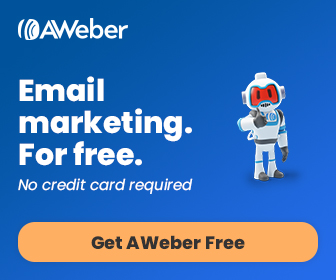 These people are insecure and saying hateful things makes them feel better. They want to be better than you and putting you down is one way they do that.
It's no different in social media.
If you are successful and positive, the haters will spend their time taking jabs at you. There are types of social media haters.
Some might just report your post to Facebook, while others will leave a nasty comment.
The passive aggressive haters will point out the fact that you have misspellings in your post or got a fact incorrect.
Others will put it all out there and leave you truly hateful comments.
Don't buy into it!
Most people will enjoy and learn from your knowledge and positive posts. They will model your success.
People who hate cannot see it that way due to their own insecurities.
Best way to Deal with Social Media Haters
The best way to deal with haters in social media is not to.
That's right.
You can block them, delete their comments or ban them altogether.
Who has time for that type of negativity? If you engage, you'll only get into a commenting battle and they will enjoy getting a reaction from you. Plus you will spend hours of your precious time.
If you have a Facebook Page or other social media community, you need to care for and protect it from an assault of negativity. It can just tear things apart.
Most of all, don't let haters get into your head. You might get in a bad mood just thinking about their comments for hours to come.
Always consider the source and move on. Keep moving forward no matter what and don't let others change the path to your success.
Conclusion
Haters gonna hate no matter what. It's up to you as to how you handle those haters on social media.
To learn even more about dealing with haters, here's a great book to give you a boost, Dealing with Haters: Don't let your haters prevent you from reaching your goals