Getting people to say yes to your products or opportunity can be a challenge. Ever wish you had a proven formula to attract people to your products?
By solving their problems, you can attract and serve others.
Building your prospect list may seem overwhelming, but it doesn't have to be. Getting more prospects, customers, and business partners is the lifeblood of your business.
Do you agree it's important to grow your business and finally achieve your dreams?
As an entrepreneur, I'm sure you started your business because you have big dreams for your life. Although selling may not be part of your dream, you need it if your business is to survive.
4 Step Plan to Take Action to Grow your Business
If you had a 4-step plan to grow your business, would you include the steps daily? I have good news and a plan to get you moving in the right direction.
Go for Yes is a 5-day Challenge aimed at help YOU learn how to build a successful business. That's what you want, right?
Here's an overview of the 5-step plan. I do encourage you to go through the training to fully grasp the business concepts. It won't cost you so no need to worry about that!
Take the Go for Yes, 5-day Challenge!
Here's what you can expect:
Day 1 – The 4-step plan to authentically sell more products. You'll hear from some who used this training, "Go for Yes" to get over 3,000 people to say Yes to her products and business.
She advanced in rank and increased her income within a few months. How? She followed a plan and stuck with it.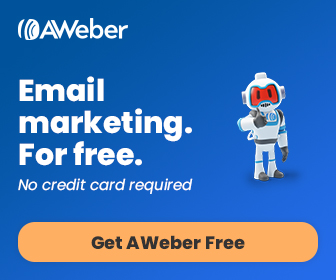 I can't tell you how many people started a business around the same time I did and they eventually dropped out. I stuck with it and continue to earn income. Why did those people drop out? Maybe they didn't feel confident or couldn't get out of their comfort zone. I don't know.
All I know is that YOU can succeed with your business!
Day 2 – Identify your audience's pain points so you can speak to their soul & influence them to take action. Pain points may sound a little strange but think about it, eliminating pain points has been around since the beginning of time.
You identify ways to solve problems for people. Here's an example. Did you even consider the pain point that Henry Ford solved for people? Slow travel was a pain point for people. He solved it by manufacturing cars that provided faster travel. See how that works?
Take the Go for Yes, 5-day Challenge!
Day 3 – The source for never-ending content ideas and daily strategy for what to post and when for max results. Content marketing is one of the top ways to attract your audience. When you post content that solves problems, people want to read it. Millions of people search the Internet and social media daily to find answers to their problems.
It can be as simple as they want to lose weight. Do you have the solution? Write about it!
If you're not sure about how to go about creating content that attracts your audience, this training will help you!
Day 4 – Choosing where to establish your social media presence to tap into hungry buyers for YOUR business. Having a social media strategy is another method you should learn about to grow your business.
It's not just about posting content in social media. It's about posting the right content at the right time. And don't forget about posting blog content! Remember, blog content is an asset that you own.
Day 5 – The secret sauce to track prospect growth and turn new social media friends into business partners. Keeping track of your prospects and staying in communication with them is a crucial step in your business growth. 
This is not a set and forget it business. Email marketing helps you keep communicating with prospects and keeping them informed.
Conclusion
Getting your audience to say YES to your products is possible when you have the formula to get it done! I encourage you to learn how by taking the Challenge! What if it helps change your life?