Increasing sales in your small business means keeping a steady flow of new leads and customers on a daily basis.
Even with the best product or services, a successful lead generation strategy is a must to keep your business profitable.
In today's online world, social selling is what can help your business overflow with sales prospects and leads.
Imagine if after implementing your lead generation plan you wake up to new sales lead or customers daily? How would your life change?
For the better, right?
There are so many ways that you can get more customers for your business. In this post, I share three ways that are the foundation for social selling.
What is Online Lead Generation?
Lead generation is a crucial element of your marketing strategy. It's a way to attract people who have an interest in your products and services. You then capture these leads into your sales funnel by enticing them to enter their contact information into a form.
Now you can start building a relationship through email marketing techniques.
What is Social Selling?
Relationship building is at the core of social selling. It's a way to use social networks to find and connect with people who may have an interest in your products and services.
Social selling is another way to develop relationships with prospects while they get to know your brand as likeable and trustworthy.
With so many online social tools available, there are endless ways that you can build relationships in social media.
3 Best Ways to Get Leads for your Small Business
So how exactly do you use the Internet for lead generation? While there are many ways to fill your sales funnels, these are the three foundation steps on your road to success.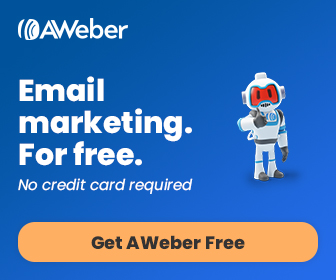 1 – Know Your Target Audience
Before you go off on a posting spree in social media, your first task is knowing your target audience. In order to capture the attention of your ideal customer, you need to know who they are.
If you go out there and post to everyone, well, everyone is not your audience and you will be disappointed in your lack of results.
Do the research to discover who might be interested in your products and services. Find out what their "pain points" are so you can understand how to best serve them.
Once you have a clear picture of who that is, only then can you craft a message that will attract the right prospects.
A target audience is just a specific group of people like new stay at home moms, dog owners who live in the city, or busy working moms.
What needs does your product or service fill for your target audience?
Don't miss this key step. Marketing becomes so much simpler once you know who the people are that you want to attract.
2 – Use Social Media for Brand Awareness and Relationship Building
Social media networks are a great way to get the word out about your business and expand your reach.
You can share as much or as little as your like about your business while fostering engagement with your audience.
Everyone is on social media these days, providing you with ample opportunities to create and join in conversations, while building relationships with people.
Whether you socialize on Facebook, Twitter, LinkedIn, Pinterest or YouTube, you can attract people to your offers and get them moving through your sales funnel as leads.
Using social media as a lead generating machine is a 24/7 process to keep your funnel full and your business profits up!
3 – Blogging for Lead Generation
People are searching online 24/7 for information that is important to them. Imagine if you provide that information through quality blog content and they find you!
Blog content is the best lead generation tool because you can attract people who are already looking for your products or service.
While social media is a great way to get more leads for your small business, you don't own any content in social media, the network does! Plus, how long does your social content stay in the newsfeed? Not long, right?
Through blogging, you own the content and it is there forever just waiting to be found. Seriously, I still get traffic and lead conversations for blog content that I wrote 10 years ago. But a social media post of the same year is long gone.
Blogging also helps you provide quality value to your audience through the content that you provide. Once you understand the needs and pain points of your target market, you'll have an endless supply of topics to write about!
Conclusion
Generating leads is a top priority for whether you are a small business owner or have a home network marketing business.
Use these 3 basic strategies as a foundation to generate new leads daily and build relationships with your prospects so you can grow your profits.