Many network marketing struggle with cold market prospecting. If you are new to the network marketing profession, cold market prospecting can be scary in the beginning. It's a little different than warm market. Honestly, I enjoy it much more!
There is a lot of cold market prospecting training available. It can be overwhelming so today I will share with you the most effective method for prospecting your cold market.
Remember that the first few times you talk to someone, you may not be great at it. Don't worry about that. With cold market recruiting takes time and patience.
Your skill in cold market prospecting will improve over time.
But the only way your skills will improve is if you prospect consistently every day. If you prospect today but then skip for a few days, don't expect to become skilled at this.
Be consistent!
Cold Market Prospecting with the F.O.R.M. Method
I like to FORM when doing cold market prospecting on the phone. You can also use this in social media. If you run into someone in the grocery line at the store, you may not have time for all this so just be aware of your situation.
FORM is simple and duplicable – one of my favorite cold market approaches. Anyone can learn it. This method will help you be interested instead of interesting.
F.O.R.M. stands for Family, Occupation, Recreation and Message – These four key things will help you meet people and easily find things to talk about. Don't you like when someone is truly interested in you? Well using this method will help you be interested in someone else.
Family: These are questions that get someone to talk about themselves. You'll also learn more about the person. Of course you don't want a one-sided conversation when cold market prospecting so be sure to share brief snippets with your prospects, especially if you share some commonalities. Some questions might be: Do you have children? Do you live in the neighborhood? How old are the kids?
Occupation: I love this question: What do you do for work? This is your chance to talk to them about their job and what it's all about. But really, it is your chance to gauge their income or situation. Also, when you ask someone what they do, they will usually ask what you do. Be sure you don't vomit all the person with your business opportunity. This is your chance to let them know what you do in 30 seconds or less. This is not the time to pitch your business, but it's a chance to share some benefits you've been able to help others with.
Recreation: This is a great question to find out more about disposable income. Asking a person what they do for fun or where they like to go for vacation is easy!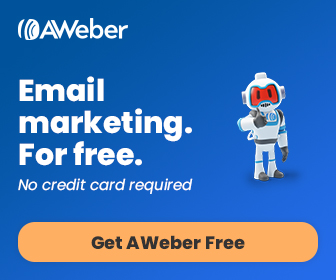 Message: At the end of your conversation, you want to deliver your message. This entire conversation while doing cold market prospecting should only take a few minutes. Using key things you learned in the conversation is important! Your parting message might be something like this:
Hey, person, I enjoying talking with you! I see that you really dislike your job and having to put your kids in child care. I may have a way to help you. I need to get going now to an appointment but I am free at 4 pm tomorrow. Give me your number and I will call you to share some information.
You now have an appointment from cold marketing prospecting.
You can also say, give me your email and I will send you some information.
Using the FORM method for cold market prospecting can help grow your customer list and business partners!
PS: [Caught on Tape] Watch this Waiter Fire his Boss to go Full Time in his Home Business (very cool!)
CLICK HERE to watch the video.