If you want to grow your MLM business, there's one thing you need to know:
Traditional network marketing methods don't have the same effect as they did a few years ago.
If you're serious about generating MLM leads to grow your business, you need to take a look at Facebook Messenger marketing.
You have heard of Facebook Messenger.
You likely use it.
Today I'm going to show you a technique that almost guarantees you'll get more prospects for your network marketing business.
What is Facebook Messenger Marketing?
Facebook messenger is a standalone app with more than 2 Billion messages being sent between people and business each month. These communications are both automated and people-initiated.
Facebook messenger marketing is an automated way for you to reach and interact with your MLM prospects.
You can tailor your automated Facebook messenger interactions with individuals, whether they want to learn about a new product, your MLM business opportunity or just have questions.
As you continue to use Facebook Messenger for marketing, you can get closer to your MLM business goals, one conversation at a time.
How Does Facebook Messenger Marketing Work?
A while back, Facebook launched a Messenger Platform ChatBot application interface. The purpose was to make it simple for companies can use messenger to automate some aspects of customer service.
But…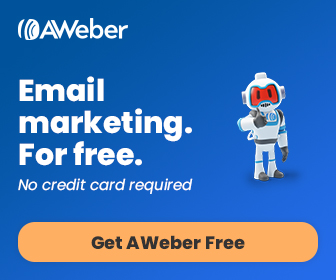 You can do a whole lot more with it.
So… what can a ChatBot do?
Automated communications. Most people don't take action to make a purchase on the first communication. By automating Facebook messages, you can get various messages in front of your MLM prospects.
Keyword actions
Welcome message. You can create a rapport with your potential new MLM leads before you ever talk to them.
Message sequences same as an email autoresponder sequence
Ad tags keep track of how you connect with people
Create buttons that do everything like calling you or sending someone to a website. Imagine how much easier it will be to get your MLM prospects what they need to make an informed decision?
Load videos to create video messages
Send files
Subscribe visitors
Instant reply
Messenger menu create a menu where a person can choose their next step
Ask questions capture the answers. You can easily learn if an MLM lead is a good fit for your business team.
Why Facebook Messenger Marketing is Important to your MLM Business
The majority of people are engaging online in social media via mobile devices. Of all the people who access Facebook on their phone, Facebook messenger hit 1.2 billion monthly users, up from 1 Billion in July.
That's happened in the last 9 months. Those numbers have increased a whopping 20%!
It's a huge asset that you can use for your online marketing.
Online Marketing Process Overview with Facebook Messenger
Let's review a marketing scenario so you can understand more of how Facebook Messenger Marketing can work to bring you fresh new leads for your MLM business.
You create a Facebook ad targeting your well defined audience. In the ad, you offer a lead magnet download .
When a person clicks the ad, they are sent to Facebook messenger. They automatically receive a message that includes the lead magnet your promised to send them.
Now, that person is connected to you via Facebook messenger.
You can do any number of things at this point.
You can follow up with them, chat with them, see how you can help, send them more information and much more.
This is super powerful and much of it is automated.
When they click on the lead magnet in the Facebook message and are taken to the page of your choice that delivers on your promise and makes YOU the authority on the topic you just helped them with!
You also learned a way to generate MLM leads from the natural traffic to your fan page without having to pay for an ad!
How to Get Started with Messenger Marketing
The first step is get a tool called ManyChat. It's free or you can get the Pro version for a low monthly cost.
It's a platform that allows you to connect a Chatbot to your FaceBook business page and even insert the same chatbot on your own website.
You have the ability to make your bot functional and helpful to your audience through a number of really cool features.
You can create interactive messages for a more engaging experience where you add buttons to the messages that you broadcast.
For example, I went to the ChatBot page and clicked a button to learn more. I received this message in my Facebook message box.
You can see there are two buttons. I selected the "Watch tutorials" buttons and instantly received the next message.
This informational message was automated and provided me with more choices as to what I want to learn about first.
Pretty cool!
Conclusion
By developing your audience now and learning Facebook Messenger marketing , you have the chance to prequalify potential MLM prospects in your network marketing business and develop a rapport with them over time.
You will have advantages in the future for your MLM lead generation since this marketing method is not cluttered now.