Are you struggling to build your home business with countless hours of chasing people down and follow up calls that are never answered?
While traditional marketing methods are effective to building your home business, they are time consuming!
What if you could accomplish the same thing by using a proven automation strategy without spending hours trying to get your products in front of the right prospects?
The good news?
You can with Facebook Messenger Bots!
Think about this: Facebook has over 1.3 billions active monthly users. The majority of these use Facebook as their main method of communication.
If you could tap into even a small percentage of those users with automated communication methods, you would be able to reach far more people than ever before.
Click here to Get your own Messenger Bot to close more sale and enroll more recruits in your business!
What is a Facebook Messenger Bot?
A Bot refers to any type of software that automates a specific task. With Facebook Messenger you can automate conversations using chatbots.
Chatbots use artificial intelligence (AI) that are programmed by you to understand and answer questions, as well as carry out  tasks.
If you already use Facebook Messenger to communicate with potential customers, you can easily expand your reach with a chatbot.
With a low barrier to entry, Messenger chatbots cost much less than other more expensive and time consuming alternatives.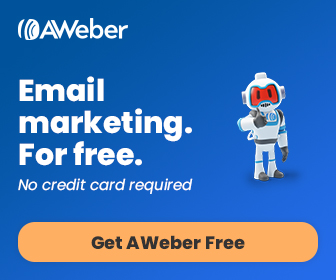 What are the Benefits of Using Facebook Messenger Chatbots?
With email marketing open rates at an all time low and other methods taking up too much time, chatbots can help you reach your audience like never before.
There are so many great benefits to using a Messenger Chat Bot, but these are the top three:
1 – Increase Your Audience Open Rates
How many times do you get an email and delete it before you ever open it? You are not alone!
According to Headliner Labs, people are 3.5 times more likely to open a Facebook Message rather than a broadcast email.
The best part? Your customers don't even have to type a response! When you create your Messenger bots the right way, a user can simple press a CTA button to respond. By responding in such a way, potential customers move through your funnel as they continue to interact with the chatbot.
2 – You Can Save Time
How many times do people ask the same questions over and over? Just build those questions and answers into your Messenger Bot and potential prospects can get the answers they need without your intervention.
Now, that's a time saver!
3 – You Can Automatically Qualify Leads
I love this benefits of Messenger bots! You can easily set up your bot sales funnels to sort through leads as they drill down through the funnel.
As your bot answers questions and identifies needs, only the highest quality leads will go the distance. Those are the leads that you want to personally engage with that have a real interest in your offer.
Automation Is The Future of Marketing
Automation is the wave of the future. Business relationships are expected to be automated 85% of the time by the year 2020.
Imagine how many more people you can reach and get your offers in front of when you use automation. Then you can take over with high-value tasks, which is your human interaction with high-quality leads.
Conclusion
If you've never made money in your business due to lack of customers and recruits, isn't it time you made a change?
Facebook Messenger bots can help you get your message to more people and interact only with those who have a real interest in your offer.