Are you struggling to establish trust with your target demographic? One of the most important benefits of trust with your target market is increased leads, referrals and customers.
Consumer trust tends to be low, hovering around 13 percent for trust in advertisements and 32 percent trust for businesses.
Most of the time, word of mouth marketing works so well because people trust their family and friends.
Once you build relationships with your target audience and establish trust, you will be on your way to not only increasing your customer base, but building repeat business.
Once you have customers, the trust that you build will either help those customers to stay or leave a business.
Here are your tips to establish trust:
Quality Products or Services Matter
Customers are not interested in poor quality products or services. They are looking for real quality as well as great customer service.
If you purchase goods that fall apart in a short time or items that don't work properly, the chances of you buying them again are slim to none.
It's exactly the same with your products and services.
I know that you love your products but that makes it more difficult to be unbiased about them. One way to get around this is to get your customer feedback about products and services to understand if they lived up to the expectations of your customers.
Use Only Honest Claims in Your Sales Copy
Sales copy is everything when it comes to sales conversions. Being truthful in sales copy is a key step to establishing trust with your target demographic. That is exactly how you can get people to trust you.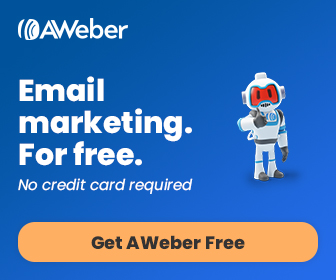 If you are to say things that are not true or border on the truth, your sales copy will impact customer trust as it will be perceiving as misleading.
Realistic and honest information will set the right expectations for your products or services.
Solve Customer Complaints As Soon As Possible
Has a customer ever had a problem with a purchase? Resolve it right away!
If you cannot personally resolve the issue, get customer service on the phone in a three way call to help your customer. This will help you establish a positive relationship even though you are in a difficult situation.
For example, recently, one of my customers had an issue with accessing a membership site. I intervened by contacting customer support to help resolve the problem in a timely manner.
The customer appreciated this very much!
Don't Bad Mouth Your Competition in MLM
I've seen so many network marketers say terrible things about their competition. You may think that trash talking makes your products look better than the competition. BUT… it only serves to make you look bad.
One of responses I always give when a potential customer asks about another company's products is this:
"I don't know anything about XYZ products. All I know is that [my company product] has given me great results (or whatever benefit you derived)!"
Focus on the qualities of your products and services without addressing the competition.
Conclusion
I hope you got some value from this post about Establishing trust with your target audience. It's not difficult, especially if you keep these tips in mind.
If you need more help with turning prospects into customers, be sure to check out this video series on Getting Prospects to Buy.
Click to watch them for free here and they will really help you with establishing trust and increasing customers.
doesn't need to be difficult. Keep these tips in mind. If you want access to more powerful marketing tips, as well as a way to generate conversion-ready marketing prospects every month, then click here to learn about my done-for-you system.