Before jumping into a home business, you are probably asking yourself, "Does MLM work for most people?"
That's a great question and you should be asking it. In this article, I will answer it truthfully for you. Just don't be too surprised at the answer.
You may have heard about the high failure rate in network marketing. It's about 97 to 99 percent. Yikes, that is a high rate of MLM failure.
Why would you want to get involved in something like that?
Much of the information I read talks about MLM scams or unethical business practices that account for the high failure rate of people in network marketing.
That is simply not true. Think about it this way. Instead of asking, Does MLM work? Ask yourself, do people do the work that is required to be successful in MLM?
Does MLM Work or Is Network Marketing a Scam?
If I hear one more person say that MLM is a scam I may have to scream quietly.
Network marketing is a legitimate business model. In fact, MLM produces more millionaires globally than any other profession.
So why do people have to ask: Does MLM work?
From my experience in my MLM business, here are my thoughts. You can agree or disagree, I welcome your comments.
Keep in mind, that MLM works for me but I have met countless individuals that MLM did not work for. Here's why:
1) People join the business and very excited. With big dreams, they set out to be the next network marketing top earner. After the first week, I never hear from them again. Why? That remains a mystery. If you can tell me why, I would be grateful.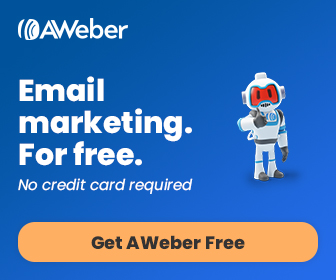 2) Someone joins the MLM business and can't wait to get going. They are willing do what it takes to succeed in MLM. A month later, they have not made any money and don't understand the business. I ask if they attended the webinars and conference calls, went through the training in the online office or attended a live event. The answer is always, well, no, I was busy. Well guess what? If you are too busy to pay attention to your business, you won't succeed.
3) You join a network marketing business with high hopes. You have an amazing sponsor who has a lot of success in the MLM business. You make a phone appointment with your sponsor to get your welcome orientation. On the day of the call, your sponsor calls you and you are not available. Oh I forgot. I was busy. Or some other lame excuse. If you can't keep a simple phone appointment to get information you need to succeed with your network marketing business, how will you succeed?
If you want to be average and keep your life exactly the way it is now, just keep doing what you are doing.
If you want to live the life you always dreamed of, it takes work that is above average. The sad truth is that nearly 99% of people are unwilling to put the necessary work in to succeed with network marketing.
People just want to do what they have always done. Well, then you get what you have always gotten.
If you are a person who truly wants to succeed in MLM, click here for your free training.
Which is closer to the truth:
Does MLM work or do most people simply not do the work to succeed in network marketing?