Cannabis oil is big business and it's booming! The recent passing of the Farm Bill opened up a wide range of opportunities for the cannabis oil industry.
The CBD market is huge and growing in popularity. Consumers love the medicinal benefits of CBD Oil and it's an incredible opportunity that any entrepreneur (yes, even you!) can tap into and profit from.
The Cannibis Oil Market is Growing Fast
Since President Trump signed the 2018 Farm Bill in December 2018, we've seen a surge in the production of and sales of CBD Oil.  The passing of the Farm Bill legalized industrial hemp, which includes plants used to produce CBD oil.
The good news?
CBD won't get you high and has a plethora of benefits.
Still in its infancy, we are seeing a booming industry of products infused with CBD in addition to the oil.
According to Brightfield Group, the CBD market is predicted to reach $22 billion in 2022.
From a recent article in Business Insider:  Wall Street thinks the $1 billion market for CBD could explode to $16 billion by 2025.
That's big news that you can't ignore!
How to Profit from the Cannabis Oil (CBD) Boom.
There are many opportunities for entrepreneurs like you who want to benefit from the CBD Oil industry.
Tapping into this profitable industry is for anyone who wants a business that can potentially change their lives over the next few years.
There is no limit to age with a CBD Oil business and everyone is excited to jump in!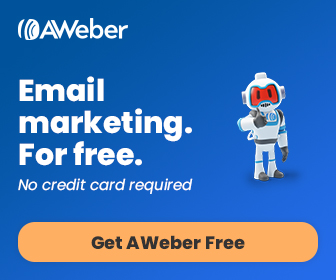 From a recent headline in the Peoria Journal Star, "Selling CBD oil is the new side hustle for moms."
Many older folks are starting their CBD Oil businesses as another way to earn income during their retirement years.
I love it! From stay at home moms to retirees, anyone who wants to can tap into this profitable industry.
How can you capitalize on this boom?
According to Hemp Business Journal from August 2017, back in 2016 about $130 million was generated from the United States sales of hemp CBD. Of that, 92 percent was sold online or in direct retail sales. 
That's a good thing for you!
You can start your CBD Oil business through an online business with a ridiculously low startup cost and an amazing team!
I use Google Trends frequently to discover what people are searching for online and how those trends go up or down over time.
I was not surprised to see that CBD searches have more than doubled in the last three years, indicating an increasing popularity.
Join HempWorx, the Fastest Growing CBD Business Opportunity!
Are you ready to start your business? I want to encourage you to take a look at HempWorx, the fastest growing CBD business opportunity!
Take our tour of the business and products here!
HempWorx is also a leader in the CBD Hemp Oil industry.
With a lucrative compensation plan, amazing CBD products and a revolutionary online marketing system, with HempWorx you can share products in over 150 countries.
Remember what I said about Google Trends? Online searches have more than doubled in a short time and I expect that to increase.
If you are interested in creating financial freedom for you and your family, I invite you to join our incredible team of people who are passionate about helping you win!
Conclusion
All I know is that you found this article for a reason and I am glad you did.
It's rare to find a company like HempWorx with high-quality Full Spectrum CBD Oils that has an opportunity to create financial freedom. What are you waiting for?
I encourage you to take our tour NOW and find out more about this incredible online business opportunity.