Are you wondering how you can build your network marketing business with limited time? It's likely that you are employed full-time right now and your time is extremely limited.
I totally get it! When I started building a network marketing business, I was working full-time. I didn't have a lot of "free" time but I had a big dream. That is to build my MLM business to equal and exceed my employment income.
I accomplished that and you can too! Today I am sharing three tips on how to build your MLM business in just a few hours a week.
Build Your MLM Business by Learning the Business
Now that you committed to your dream, it's time to learn about the business you are in. You can easily fit at least 15 minutes into your day to spend reading, listening or watching to start understanding your business.
Of course you'll want to take action on things that you learn. But building a network marketing business requires that you know something about it. For example the business model or how to talk to people.
These are skills that you help you get moving in the right direction. I always listen to audio books in my car, even if only for 10 minutes, to get as much education as possible. Here are three books that I highly recommend.
The MLM company that you joined should also have some key training in your online back office.
Use Your Time Wisely to Build your MLM Business
When you are building your network marketing business part-time, you must use your time wisely. If your schedule is already packed, then you surely have decisions to make. For example, when I first started my MLM business with limited time, the first thing I cut out was watching TV.
What value was television adding to my life? Pure entertainment! My dreams are more important so I spent that time on my business instead.
If you really want to build a successful MLM business part-time, make a list of everything that takes up your time during the week and start prioritizing.
Create a realistic schedule where you set aside the time to work on your business. When I was working full-time, you could find me in my car at lunch break making phone calls and responding to emails. I also got up an hour earlier to do my social media marketing.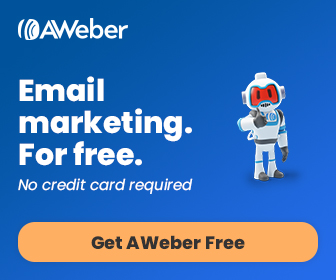 What are you willing to do to building your MLM business?
Treat your Part-time MLM Business like a Business
OK, this one is super important! Most people who work full time, treat their part-time MLM business as a hobby.
Oh, just some little thing you do on the side!
That attitude will get you NOWHERE! Seriously. Treat it like a million dollar business from day one and take it seriously. Just because you spent under $500 or so to get started, means nothing. Many have built multi-million dollar businesses doing the same thing.
Why not you? Attitude and mindset are key!
Conclusion
What is your dream? You can fulfill it by making a commitment today to do what it takes to build your network marketing business. Have patience, Rome was not built in a day and neither will your MLM business be!
But just imagine in 2, 3 or 4 years, looking back on your path to success. Don't look back with regret. You can achieve your goals, just make a decision to do so.