You do not own any social media platform. Do you depend on social media to build your business? Remember this: they can delete or suspend your account for any reason and at any time. They may not even give a plausible reason. Since you don't own the social media network, there's nothing you can do about it.
No one is exempt from getting banned or suspended from social media networks.
Recently, we saw a sitting President banned from social media. Many others were also banned or suspended. They posted an image or statement that went against community guidelines. But with no actual reason.
Another example is Dr. Josh Axe. His Page, with almost 3 million followers, got banned for allegedly sharing misinformation. Who is to say what is misinformation and what is not?
His Page got reinstated. But most are not.
Even if you use FB Messenger, you're not safe. I've had content in those messages flagged as inappropriate. Why? Who knows!
Let's be real. Social media is helpful for your business. It can provide ample opportunities to grow your business. But … you need other business building methods that aren't dependent on social media.
What's an entrepreneur to do? Here's some tried and true methods to build your business without social media.
Build a Blog
A blog is one of the BEST ways to get leads, make sales, and build your business over time. Blogs can give you a long term return on your investment. Your content will be on the Internet forever so people can find your posts for years to come.
Have you been thinking about starting a blog but you fear that it will get lost in a sea of blogs?
Are others telling you it's too late to start a blog or a waste of time? Believe me, I get it. When I started my first blog, people told me I was wasting my time. Imagine if I had listened?
My blogs have enabled me to pay off debt, travel, provide a full time income, and much more. Content from years ago still provides value to a steady stream of visitors and a good income.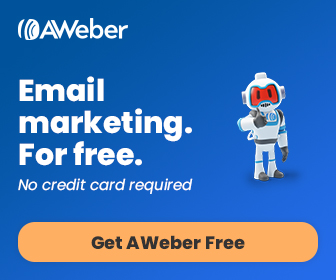 Business is about people helping people. When you provide real value, you can attract people to your blog content.
Understand the type of people you are targeting. Then, build a blog strategy around the type of content that will appeal to them. Once you do that, those are the people that you will attract to your blog content.
Bloggers that make money develop content that aligns with their target audience. Start thinking like your target audience to understand what they care about.
A blog I started in 2009 still gets lots of traffic. I still get customers on a weekly basis.
Your blog is an asset on the Internet that you own.
Your social media presence is NOT an asset and you do not own it. Big difference.
Create opt-in forms on your blog content. Then send out emails to your subscribers. Invite them to read your content or learn about a new product or service.
Wouldn't you like to have an asset like that on the Internet? It can keep bringing you new leads and customers for years to come.
You'll need a clever domain name. I recommend that you register with a reputable domain registration company.
Once you've got that, you'll need a web host to get started with your blog.
Quality, reliability, and speed are necessary for your professional web presence.
You'll also need a good content plan. Remember the days of tri-fold pamphlets? These got handed out to people? We still do marketing in a similar way, only now we do it with blogs, videos and ebooks! It's another method to provide information to the public.
You can write content related to solving a problem for your target audience. The solution then leads to your products or services. There is so much informational content you can provide in the form of tutorials and helpful info.
You Need to Build your Email Marketing List
You don't own social media platforms but you do own your email list.
Email marketing is still a key component in your business strategy. Email marketing helps you nurture relationships with people who subscribe to your list.
I've used AWeber for many years. Email marketing companies provide tools to gain subscribers and grow your email list. It's how your convert blog visitors from reader to subscriber.
If you already have a social media following, why do you also need email marketing?
Social media followers are not an asset and you don't have a direct line to those people.
The social media network is the owner of those users, not you.
When you grow your email list, it's an asset that YOU own. You can continue your relationship with these people through automated emails.
Grab this free trial to Aweber email marketing!
Host Informational Webinars
Years ago, business owners hosted meetings in hotels for their prospects. These days, people are short on time but you can still host meetings!
Webinars are a great way to attract prospects. You can build your email list, and sell your products and services. It's convenient!
With webinars, people from all over the world can attend. They can share their email address in exchange for watching the webinar.
Webinars can be live or they can get recorded for replay.
Either way, when you provide valuable, relevant information, you solve problems for people! This can lead to an increase in customers or business partners.
Webinars are an educational platform to get to know your prospects better. Product demos or launches are also a popular way to get free leads for your business.
You can host engaging events while building real relationships with your leads.
Referral Marketing
Word of mouth marketing is the oldest and one of the best ways to get new customers. Word of mouth or referral marketing has been around for ages.
Here's how it works. When a customer loves your product or service, they tell some about it and refer that someone to you. That new someone will already feel trust in you and your company.
The key to referral marketing is building relationships with your existing customers.
One way to increase referrals is giving your customers a reason to talk about you. That's where a referral marketing program comes in. Here's some key tips to referral marketing:
Be Referable. People do business with those they like and trust. Are you that person?
Put in place a Referral Marketing Program. Do you already have a few loyal customers or visitors? Create a reward program to encourage people to share your brand with others.
Ask for referrals. I talk to lots of people all the time and whether they are a customer or not, I always ask for referrals.
Cross-refer with other business owners.
Posters, Flyers, and Business Cards Still Work
Business owners built businesses before the Internet. One popular method was using posters and flyers, or handing out business cards.
Those methods still work. I've used these methods to meet new potential customers. You can post flyers, yes the paper kind, in coffee shops or grocery stores. They usually have community boards that you can use.
Here's another favorite method I've used. That is, leaving my business card in magazines found on airplanes or doctor offices. You never know who will find your card and give you a call.
Have you ever been in line at a grocery store or airport? Of course you have! It's an chance to strike up a conversation and get your business cards into someone's hands.
Your Business doesn't Need Social Media to Grow
I've given you some great ideas on how to build your business without social media. I know for a fact that these methods work because I've used them all.
In fact, I've gotten the majority of my business using these methods and very little from social media.
There are many other ways to market your business. Think about it: before the Internet, business owners succeeded with their business building. Those methods still work.
Before social media became popular, online marketers created blogs!