Looking for the best Twitter tools?
There is no clear answer as to which is the best Twitter tool available since there are hundreds out there! I researched and tried many to compile a list for you.
There is a lot of junk out there but I found some that can really help you with social media management and effective marketing on Twitter.
Which ones you use depends on what your end goal is.
Are you looking to make better use of your time?
Stop buying Twitter followers and find your own?
Or get a better way to manage your social media?
If you are not already using this online social network, I highly recommend it! It's one of many ways to find people that you can share your business with!
Best Twitter Tools  for Your Online Social Network
Let's take a quick look at a number of proven Twitter tools and you can see which ones suit you.
Clicktotweet.com. Like to promote and advertise your stuff? This is an easy way to do it. You can even embed these links in your blog posts for it to be shared on the fly. You just write a message that you want to share. Click the Generate button to create the link and then share it. When someone clicks the link, the message automatically populates their Tweet status box and then just click to get it out there! Click here to see how it works.
Tweetgrader.com. How powerful are you out there amongst the tweeters? You can easily check and compare yourself to millions of other users to find out how influential you are.
Tweetdeck.com. TweetDeck.com (by Twitter). You can easily manage and monitors multiple accounts. I love that you can also schedule your Tweets ahead of time.
Twtqpon.com. This is functional! You can add an online coupon code and others can redeem it. It's great if you want to do a big promotion. People love a good deal!
Hootsuite.com. This social media management system is one of the best Twitter tools I've used. It does much more in that you can also integrate Facebook, LinkedIn, and Google Plus pages! You can manage multiple accounts from a web-based dashboard that is easy to use. You'll also appreciate the social analytics tools to measure your efforts out there in tweetland!
Socialoomph.com. Another great one for automation where you can manage multiple accounts. One of the most powerful features is the ability to automatically schedule replies and Direct Messages (DM), and follow people who follow you! It's a great time saver.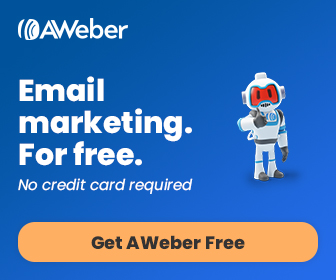 Tweetadder.com. It's a social management software that you download to your computer. It's super powerful way get followers on Twitter. You can also do targeted searches, auto-follow, auto-unfollow, aut that automatically builds up your Twitter Follower Network with like minded individuals for huge increase in your twitter marketing efforts: 5 targeted twitter searches, and a whole suite of auto features like follow, unfollow, tweet, message, and more! Seriously, you can set it and forget it. I was not too happy with the interface but there is a lot of power behind it.
So there you go. Pick the "best twitter tools" that are suited for your needs. Not sure how to use Twitter effectively? Click here for access to a free webinar.