Do you want leads chasing you down instead of the other way around? Imagine if you could leverage your knowledge and experience in a way that your audience can seek you out and trust you?
Authority marketing has been used successfully for years. It's a way to set yourself apart from everyone else who has a similar business.
The good news?
Authority marketing is a tactic that anyone can use to advance their business. Yes, you too!
In this post, let's explore authority marketing and understand 3-key steps to success.
What is Authority Marketing?
With authority marketing, you leverage your knowledge and experience to achieve leadership status in your target market.
Authority marketing is NOT about announcing to the world that you are an expert in something. No, you have to actually be one!
It's about putting useful, consistent information out in the world that helps your audience solve problems and offers solutions.
Step 1: Increase your perceived value to the marketplace and make more money!
Think of authority in a positioning pyramid. At the bottom of the positioning pyramid, there is a generalist. That is someone who doesn't specialize in anything. For example, a generalist doctor doesn't have the same knowledge as a heart surgeon.
Next up is positioning yourself as an expert. As you gain more knowledge, you move up the positioning pyramid until you are perceived as an authority.
Positioning yourself as an authority is the most important thing you can do for your perceived value.
When you increase your perceived value, your market will see you as a credible authority.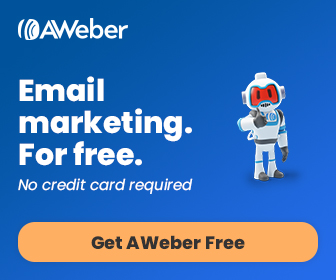 If you made that happen, how would your business change? For the better, I bet!
Why?
You would be attracting more people, generating more leads, get more sales, and much more.
The best thing about increased positioning is that you can go from understanding nothing to earning big money.
When I first started in my business, I knew next to nothing! Through learning, doing, and teaching, I gained the expertise needed to attract an audience.
When you have an online business, it's all about perception. You can engineer how you are perceived by others. You just have to know what to focus on. You have full control online over how people perceive you.
What is the difference between top leaders and others?
They know how to create profits through:
Positioning: What we've been discussing.
Process: The processes you need to create and optimize to create sales and profits online like content marketing, capture pages, autoresponders, etc.  a sale online (content mkty, capture pages, etc. autoresponders)
Out of these two things, which one is most important? Think about how much time do you spend on the processes in your business.
Way too much?
Now, consider how much time you spend establishing and focusing on your positioning. The important stuff!
Most people spend the majority of their time on their processes and little time on positioning.
If you can increase perceived value through positioning in the marketplace, you can increase sales, leads, profits, repeat buyers, and more.
If you are stuck or just getting started consider investing your time in focusing on your positioning. Your positioning determines value.
The first step is to specialize in something (find a niche.) Identify your ideal customer or choose a specific focus in your market.
Everyone is not your market. That would make you a generalist and you likely won't be too successful.
As an example, consider how much a doctor earns that is generalist, compared to one who specializes. By narrowing down to a specific niche, you can increase your income. Narrow down to a specific niche to increase your income.
Keep going in your niche focus from generalist, specialist, expert, authority, and celebrity (like Gary Vaynerchuk.)
Get INSTANT ACCESS to a 3-Part Authority Marketing Video Training Series.
Step 2: Close customers and avoid rejection with "Authority Marketing."
Authority is really the power to influence thought, opinion, or behavior. That's the definition from the dictionary.
Have you noticed in your business that if you cannot influence anyone, you never sell anything or make any money?
When you have a higher level of expertise in a specific field, you have authority.
Remember, there is always someone who knows less than you do!
You can direct behavior or opinion of others indirectly. We are not here to convince others. Authority marketing is more about attracting people to you instead of forcing or convincing.
Authority is so powerful in the marketing world. It's the foundation of attraction marketing and can be described as the power to influence through leadership and credibility.
How do you use the concept of authority marketing in your business?
Authority marketing is establishing a position of leadership based on your wisdom and insights. It's sharing what you have so others look to YOU for the best answer to their problem.Your expertise and credibility can inspire people to take action.
You can actually do this! Establish a position of leadership so others look to you for an answer to their problems.
Here's one of my favorite quotes from Jim Rohn: We get paid for bringing value to the marketplace.
I've listened to some of his seminars over and over in the car. He talks about this philosophy a lot!
How can you bring value to the marketplace?
By making a decision that you will be the leader in your space. If you do and work on it consistently, you will be the authority!
You can start by developing your leadership skills! It not about the "how-tos", it's about stepping into your leadership and becoming an authority within a specific niche.
I've been listening to an old CD from Jeff Olson (author of The Slight Edge.) It was from at least 10 years ago. And guess what he was talking about? That it's NOT about the how-tos!
The cool thing is that no matter if it was 10 years ago or today, the same message holds true!
Step 3: The "5-Step Authority Method" to make people want to buy from you over and over again.
You need a strategy to create and maintain your authority over the course of time. You can't be an authority today and then not one tomorrow. Be consistent!
Here are the five steps to the process:
Mindset: The foundation is for you to perceive yourself as an authority. If you can't make that shift, then the next steps won't work for you. Make the choice.
Positioning: What is your brand, who are you, who are you servicing (target market), and how are you showing up in the marketplace. Be specific, you don't want to be a generalist.
Audience: Your ability to build audience will make all the difference in your business. Without an audience, you have no one to be an authority over.
Pre-frame: Your pre-frame marketing strategies are campaigns and content marketing strategies to help shape your prospects opinions and feelings about your brand before they enter your sales process. Think about the customer journey. It takes your customer from point A to point B (their ultimate goal.) In-between those two points is the journey you lead them through.
Indoctrination: Use campaigns and content to build know, like, and trust with your audience. This further establishes your authority and provides value which leads them on the next steps of the customer journey.
What is your Marketing Strategy?
Do you find yourself spending all your time writing blog posts, creating YouTube videos, posting in every social media network but still not getting results?
It's because you lack a marketing strategy. Yes. What is your strategy to convert visitors to subscribers or customers? What is your strategy for following up with potential prospects?
Followup and engagement is just one aspect of what your marketing strategy needs to be.
Ready to take your business to the next level?
If you are tired of chasing, convincing, cold-calling, rejection, and pain, then you'll love this free 3-part training.
IMAGINE being able to attract interested prospects to you every single day who view YOU as the Authority?