Network marketing is a powerful way to build a business that can produce significant revenue every month. To make it successful you have to learn network marketing leads generation.
Many MLM sponsors will direct you to talk to your family and friends. That's great but won't produce the six-figure business you really want. Many of those people have zero interest in a home business.
You will have more success if you attract the right people who already aspire to start an MLM business. These are your best MLM leads that you can build relationships with and educate about your business model.
This post will help you learn strategies to generate leads for your network marketing business.
What Does Attracting MLM Leads Mean?
Attracting MLM leads is a technique where prospects seek you out instead of you chasing after them. People are always looking for solutions and help. You can be the solution they find online through content creation, social media, and consistent value.
You can create a steady flow of the best network marketing leads when they are willing, able and already seeking solutions to their problems.
Who Do You Want to Attract to Your MLM Business?
Before you can put the techniques into action to get quality MLM leads, first determine who it is that you want to attract to your home business.
With Internet marketing, you can make it easy for people that are interested in your product or business to find you. In order to create content that is attractive to these people, you need to know who they are.
Create your ideal prospect by identifying certain traits and characteristics about them. Use the following list as a guideline.
1 – Who is your ideal MLM prospect?
Consider the products that you sell through your network marketing company. What type of people would buy these products or services? For example, if you sell a weight loss shake, you would target your efforts towards a population of people who want to lose weight using a simple method.
Also consider that your ideal customer must also be able to afford to purchase your product. Another trait you can add is an age group or professional working person. It would not make sense to market to people who can't afford to buy your product.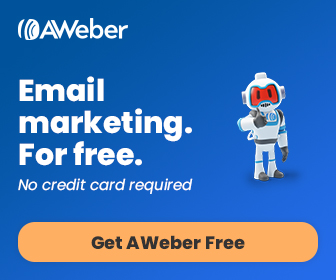 Once you identify your target audience, you'll be more focused on attracting quality MLM leads to your business.
2 – Where is your ideal MLM prospect?
When I first started my network marketing business, I was taught the 3-foot rule. That is, talk to anyone within three feet of me. I did it. I wasn't shy. I talked to strangers everywhere but it didn't get me very far.
It was like throwing spaghetti against the wall and hoping something would stick. I stopped doing that and focused instead on attracting interested prospects to me. Once I put that in place, I acquired over 11,000 customers and counting in my business.
In the real world, identifying where the people are who want what you have is easy. If you sell health related products, you can find the best network marketing leads at places like health clubs, yoga studios, or stores that sell healthy foods.
On the Internet, it's even easier. There are Facebook groups that are focused on certain topics. Even in social media, you can target certain hashtags so your posts get found by the right people who are searching for what you have to offer.
3 – What should you talk about with your ideal prospect?
You can get free MLM leads on a regular basis if you quit blabbing about yourself and start taking an interest in other people's needs.
People love talking about themselves and you can ask them a series of questions that will help you understand their needs and wants. In network marketing leads generation, it's about learning more about the other person.
For example, I get pitched constantly about weight loss and other health related products. If those network marketers took a moment to get to know me, they would know that I am a runner, live a healthy lifestyle and don't need to lose a pound!
Don't be that person.
7 Ways to Attract the Best MLM Leads to your Business
Differentiate yourself from everyone else by learning these skills to generate MLM leads for free. This will lead to a profitable and sustainable thriving business for you!
1. Find the best MLM leads with a blog
Using a blog as your central hub on the Internet is one of the most powerful ways to attract MLM leads to your business. This is exactly how I built my network marketing business.
You can start a blog and brand yourself so people who visit will know who you are and what you do. Create high-quality content, congruent with your niche market, that provides value to your readers.
When people are searching for information online, they can find your blog posts or content in Google search and social media. Your blog can direct people to take action so you can start the process of converting them from a prospect to a customer or business partner.
The best ways to get started with a blog is through a web host provider that supports the WordPress blogging platform.  It's a simple setup process and then you'll be on your way to building your free MLM leads list.
2. Write High Quality Content
After you have your blog setup, write high quality posts that will help your audience in some way. You already identified your ideal prospect. Once you discover what their pain points are, you can write articles that align with various topics of interest to your audience.
Include those calls to action to direct your visitors to do something like:
Leave a comment
Sign up to your email list
Learn more about a product
Learn more about your business
Buy something
Contact you
And the list goes on.
This is how people will actually find and contact you instead of the other way around. It really does work! I've used this method for years as a way to get network marketing leads.
3. Build your MLM Leads Subscriber List
When network marketing prospects find your content online, they could just leave and you'll never know they were there. On the other hand, you can capture their contact information as a way to continue building a relationship with them.
Once they become an email subscriber, you can communicate with them on a regular basis by providing useful information related to your business and their interests.
The first step is setting up an email autoresponder. This will help to create forms on your blog and capture the contact email of your prospects. You then set up pre-written emails that are sent out to your list on a regular basis.
I've had some people who I never heard from then all of a sudden, they were ready to learn more about my business or product after a year or two.
It takes time but communication with your MLM leads is key.
4. Use Referral Marketing
Referral marketing is way for people who already know and like you, to recommend your business to other people they know. This form of marketing has been around forever but is underutilized.
When you ask for referrals, people usually think of people they know who benefit from your products or business. So again, you'll be getting focused leads that you can talk to.
Learn more about referral marketing to get free MLM leads.
5. Start a YouTube Channel to Get Targeted MLM Leads
Video marketing is one of the most proven methods to get interested leads for your business. It's believed that 55% of people watch videos every day! It's extremely effective for brand awareness. You are the brand and video is a key way for prospects to get to know you online.
You can do so many types of videos to help people understand how they will benefit from your products or business. The ideas are endless.
You can even repurpose your blog content into videos to expand your reach to a whole other audience.
Here's an example of a blog content that I repurposed into a video.
Look at all those views! Do you think that I got some leads for my MLM business?
Learn how to get FREE leads with you YouTube video within 24 hours.
6. Use Facebook for Network Marketing Leads
Facebook is an incredible social media network to generate free leads for MLM. There are a few methods you can do to accomplish this.
Find Facebook groups that are aligned with your target audience. Join these groups and start building relationships with people. Be the most helpful person in the group by answering questions. Don't make the mistake of posting spammy links in the group. Only post links to your blog or videos if they help to answer a question.
Get laser targeted MLM leads with Facebook ads. With over 1.9 billion users, you easily target your ideal prospect using the Facebook ad tools. You can setup lead generation ads which is a method to capture the emails addresses of those who have an interest in your offer.
Regardless of how you go about attracting prospects to you, be sure to start a Facebook Page first for your business.
This will ensure that you can run ads and also help people find you on Facebook.
Learn how you can sponsor and attract more reps using Facebook ads.
7. Use Twitter to Attract Leads in Network Marketing
Twitter is an engaged social network with over 313 million users. You can boost your engagement on Twitter to attract the best MLM leads in your target market.
Hashtags are used on Twitter to categorize and highlight certain topics. You can use them in your Tweets so people who are looking for solutions can find you.
By sharing your content on Twitter you can compel users to take some type of action for more information. It is a unique social network where you can attract your audience and build relationships.
Conclusion
There are multiple ways to attract target MLM leads for your business. The best way to grow your team is learning how to generate your own network marketing leads. This list gives you lots of choices and will help you get started.