Have you ever felt like you want to fire your boss? I felt that way a few years ago when I had a boss that made mine and everyone's life miserable.
It was awful! My boss contributed to a ton of unnecessary stress. No matter how awful it was, I couldn't just up and leave my job. I decided to start a home business and so glad I did!
I needed a good strategy and daily action plan to succeed with my business and make my exit from my job. That was the only way I would get out from under the negative energy while earning a living on my terms.
If you are feeling stuck, I know exactly how you feel. No matter how bad it is, use that as your motivation to follow this 5-step daily action plan to fire your boss.
Top Earner Blueprint
Do you want more out of life? Are you brand new to starting a home business? Maybe you already have a "side" business and you want to re-energize it.
Wherever you are at, you can start following this top earner blueprint.
These are the simple steps that I followed to finally earn an income on my own and leave the job that left me miserable.
As you go through these top earner blueprint steps, I assume that you already have a home business or are considering starting one and need more information.
I recommend that you put aside 4 hours a day to work on getting your home business going. If you don't have 4 hours, that is quite understandable. Do you have 2 hours?
I've attached a time amount to each task. If you have less than 4 hours, just cut the individual task time down accordingly.
When I was still working full time, I got up an hour earlier in the morning, spent my lunch hour, and stopped watching TV so I could work on my dream. It was so worth it when I finally fired my boss.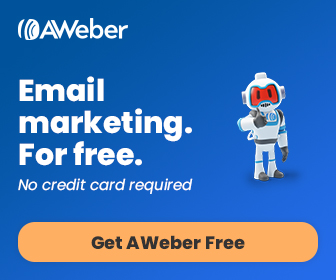 Stick to this daily action plan and work on YOUR dream!
Before you start complaining about the time required, remember that your vision for your life should be so compelling and clear, that you will be happy to get up an hour earlier to work on it!
1. Create and Ignite Your VISION
What is your vision for your life. Once you understand that, rise up in the morning and visualize your life as you want it to be. Take a step forward in your mind to your future potential. Let that vision ignite you and can stay in that state of being all day long. (10 Minutes)
2. Personal Development to Fire Your Boss
Developing your mind and working on yourself will help you create a success mindset that let's no obstacle get in the way. Feed your mind with reading or listening material that develops your mindset and potential.
If you have a long drive to your employer, use audio CDs and get inspired on the way. When you create a successful and prosperous mindset, you will be setting a new direction for your life.
3. Always Learn Something New
As you embark on your journey in your home business, make it a point to learn something new. Not just for today, but an ongoing basis. The more you learn, the more you increase your value to the market place.
Use the learn, do, teach method. That is, learn it, do it, and teach it.
Whether it's lead generation, content marketing, blogging, prospecting, SEO or something else, be sure to keep learning. The best place to learn is on the MLSP weekly webinars!
4. Implement What you Learn
If you only learn, it's useless without implementation. What good is all that knowledge if you don't use it?
You can turn your knowledge into income by creating content that builds your audience, business and income.
Remember I mentioned learn, do, teach? You can teach what you learn via content creation, whether it's blogging, video or audio.
5. Networking and Connecting with New People
This is where THE money is in ANY business. Although content creation is an income producing activity, it's passive. Whereas talking to people is "active."
Your job is to connect with those who are looking to benefit from your product or service.
There are so many ways to connect with new people:
Out in the real world
Facebook
Phone
Website optin pages
Other social media networks
Get in front of as many people as possible so you can let as many people as possible know what you have to offer.
Conclusion
I hope you enjoyed this 5 Step Daily Action Plan to Fire Your Boss. Even if you have just 1 hour a day, break down the activities to fit within that time frame. Little by little you will get things done!
How much more time will pass before you make a solid decision to get moving on your dreams and your life?
To learn even more recipes for freedom in your life, click here.