Lead generation means creating consumer interest from prospective buyers and collecting information for list building such as name and contact information.
When people express interest in your offer, they become qualified leads due to their desire to learn more about your offers.
Keeping any business in profit requires a steady flow of leads. Attracting and then converting them into customers is part of the lead generation process.
As a new online marketer, all of this may seem overwhelming. Just take it one step at a time! I have a few lead generation tips to help focus you in the right direction.
You can always purchase leads from a broker but generating your own is more effective and results in people who are actually interested in your products or services.
Clever Lead Generation Tips to Keep Your Business Growing
Creating your own lead generation strategy is a must to keep your business in profit. Be sure to track your results on a regular basis to discover which strategies provide the greatest return on investment and make adjustments from there.
Here are your lead generation tips:
1 – Create a Strong Call to Action.
Content creation is a powerful way to attract leads online. Whether it's social media marketing, blogging or video, you must be clear about what you want your visitor to do. All too often, I see awesome content but no instruction as to the next step. Or, the next step is not clear.
One powerful lead generation tip is to be very clear and direct about what you want the person to do next. It can be anything like these examples:
Opt-in to an email newsletter or download a topical PDF
Subscribe to your blog or YouTube channel
Get more information about a product
Buy a product or service
Watch a training video
Register for a webinar.
Keep your call to action very focused and give one choice. With too many choices about the next step, people get confused.
2 – Focus on Engaging Prospects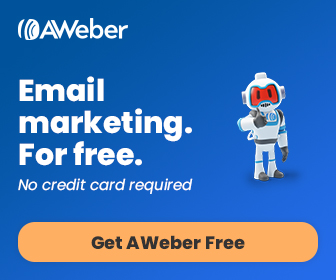 What does engaging prospect have to do with lead generation online? Everything! When you create useful, engaging content, people will keep coming back for more. They will also give you their contact information so you can build your list.
Engaging content helps creating more social interaction. Although blogging, video marketing and search engine optimization are powerful, social media sharing is one of the biggest lead generation secrets around!
3 – Invite People to Opt-in to Your List
When people agree to opt-in to your list, they become a more qualified lead. This can help multiply your lead generation conversions.
Be sure to have a good reason for people to opt-in. You can give away content in PDF form, video or MP3 that provides valuable information that they can't get elsewhere.
Your best potential for success is from building your list with qualified leads.
4 – Drive Your Business with Referral Marketing
Word-of-mouth referrals is the most powerful, yet underutilized method to generate new leads.
There are many ways to do referral marketing.
If you already have happy customers, create a referral marketing program that makes it worth it for them to promote your offer and share your content.
Even when people have no interest in your offer, if you built a good relationship with them, always ask for referrals.
5 – Use Testimonials and Stories
Here's a tip you don't want to miss! You can boost your lead generation efforts by using stories from others that have tried your products or services. When others have success doing something, this encourages other people to want to get in on the action.
Use statistics or actual testimonials from users such as this:
"Over 10,000 downloaded and getting results."
"Join the hundreds of people who already lost 10 pounds or more with our program."
Successful lead generation is what you need to keep a steady flow of qualified leads and customers into your business.
If you are looking to build your business online and generate leads daily, I have a free video training for you. In this video you'll learn about strategies and lead generation tips to bring more qualified leads into your business.
All you need to do is click here and enter your name and email to get immediate access.
I hope this article "5 Lead Generation Tips for New Online Marketers" helped you with ideas to get leads online.