Are you struggling to get more YouTube views? As the second largest search engine in the world, it's in your best interest to build an engaged, huge audience on YouTube.
I will tell you upfront that to increase your YouTube views isn't the easiest task but it will be worth it once your subscribers and views start climbing.
YouTube is an important medium in today's world. You can connect with and create trust with a huge audience through video. As of 2015, YouTube reached 4 Billion video views per day. Wouldn't you like a small slice of that pie?
Tips to Get More Video Views on YouTube
First, be sure to increase your video views the legit way. Forget buying views and/or subscribers to increase your YouTube views. These are views that you usually purchase and the views are provided by bots. It's a short term solution to get more YouTube views won't get you anywhere in the long term. In other words, a waste of your money. Now that YouTube puts more emphasis on viewers who actually watch your content, just focus on building your own loyal audience.
Tip 1 – Keyword Research to increase YouTube views
Keyword research is your first step to get more views on YouTube. Whether you are creating blog posts or video content, it's a must. You can have the best video ever but if no one is searching for that keyword phrase, you won't have any viewers. By doing your keyword research, you'll know whether to pursue a particular keyword or not.
First decide on your general topic and then get specific. For example, your general topic may be "weight loss". Then write down some specifics about it like: Weight loss for women or weight loss before and after. There are 2 steps to do your keyword research.
Go to YouTube search box and type the first part of your more specific keyword phrase. Autocomplete will then show you several keyword phrases that people are searching for. These are your topics. Write them down.


Go to the Google Keyword Planner. Type in the keyword phrases and see how many searches there are per month. Start with low hanging fruit, that is, those searches under 500 per month. Here's a great training on keyword research to get you more familiar.
Tip 2 – Optimize YouTube title, description, and tags
Include your keyword in the title. Make sure it makes sense don't just throw it in there. The title should be compelling so a viewer wants to view your YouTube video. See my article about writing kick-ass blog titles (same rules apply.)
Write up a nice description between a few sentences and 500 words. Include your keyword in the description to help get more YouTube views.
Add tags that also include your keyword phrase and variations of it.
Tip 3 – Add annotations to Youtube video
You can add annotations to your video that also include your keyword. Don't put so many annotations that it clutters up your video. Add one to the front 10 percent and one to the back 10 percent. You can even have a clickable annotation if you have a "Associated Website" set up on YouTube. You can read more about that here.
Tip 4 – Share on social media
Be sure to share your YouTube videos on social media. This is another great way to get more YouTube views.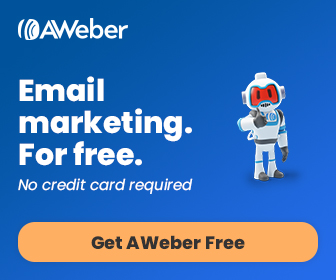 Have fun creating informative and engaging content videos. With just a few extra steps, you can start get more YouTube views over time.