The recent YouTube cards feature is a way for you to engage your viewers while they watch your video. Today I am introducing you to these Interactive Cards, giving you some effective ways to use them and showing you how to add  the Associated website YouTube card. Here's how they work:
YouTube card teaser text appears at a predetermined time in your video along with an icon. When the teaser text disappears after few seconds the icon continues to be shown in the upper right. A viewer can click the icon at any time.
You have up to 5 cards in video, which would appear with a scroll bar once the icon is clicked so viewers can browse all cards in your video.
You can also view the analytics for cards under Engagement Reports in YouTube Analytics. I highly recommend that you check your YouTube Cards analytics weekly to see which cards are working best for you.
Cards are the next evolution of annotations on YouTube – they will eventually replace them. YouTube Annotations do not work on mobile and other devices but YouTube Cards do.
If you are doing YouTube video marketing, these interactive cards are a must!
Video – YouTube Cards Feature Tutorial
Effective Ways to Use YouTube Cards
There are six types of cards to choose from:
Associated Website (use as lead generation cards)
Fundraising
Merchandise
Video or Playlist
Channel
Fan Funding – (only available if you have set up monetization, have a linked AdSense account, and turn on Fan Funding)
Cards provide a call to action in your video. Cards are effective for things like
Driving traffic to your website – you'll need to set up an associated website.
Opt in to your email list.
Sell stuff.
Promote other related videos or playlists on your youtube channel or another
Promote another youtube channel.
Download your giveaway ebook.
And much more!
YouTube Cards are very simple to add to videos.
Make sure you YouTube account is in good standing. Click here for more information.
From the Video Manager, edit the video to which you want to add cards.
In the top tab bar above your video, click Cards and then Add Card.
Select Associated Website. Click here to learn how to connect an associated website to your YouTube channel.
Enter a URL of the webpage you want to use as your call to action. The fields automatically populate and you can change any of these.
Use the image that automatically populates from your website or upload a new one.
Edit the title, call-to-action and teaser text to fit in the allowed character count of 50 for the title and 30 for the call-to-action and teaser.

Click Create card when you're ready.
Youtube Cards

Timeline Adjustment
Check the timeline just below the video. If you have multiple cards, spread them out so they don't all appear at the same time.
Click hold and drag the teaser card to a designated start time. It works well if you are talking about that call to action and then the teaser appears.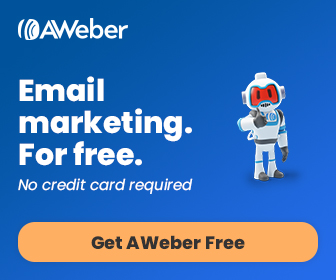 How are you using YouTubes cards as call to action in your videos and what type of results are you experiencing? Leave a comment.