So you want to be a work at home Mom? You came to the right place!
Finding a way to be a work from home Mom is one of the best things you can do for your family. It is possible for you care for your children while pursing your dreams.
There are many ways for you to be a work at home Mom and earn extra cash or even go for that six-figure income!
If you are a new stay at home Mom, you are probably wondering what you can possibly do to make an income while being a great Mom to your kids!
The best way to be a working from home Mom is to start a home business. If you work for someone else, it's just like going to an office. You will be obligated to the schedule and demands of someone else – except you'll be doing it from home.
By starting an online home business, you can earn profits instead of wages, and make your own flexible hours that fit the needs of your family.
Benefits of Being a Stay at Home Mom vs Working Mom
Traditionally speaking, working Mom usually means you have a job outside the home. There is a lot more work that goes into that lifestyle than meets the eye.
Spend most of the day away from your children
Pay for childcare – is it worth the expense for the amount of money you are making?
Someone other than you cares for your kids
No flexibility for kids doctor appointment, school plays, or other important kid activities
The list could go on.
The benefits of being a work at home Mom far outweigh the other.
Flexible schedule
Care for your own children
Childcare is free
Ability to earn income far beyond the wages you are used to making at a job.
Get Started as a Work at Home Mom
If you are serious about being a work at home Mom, I have 3 tips for you to get going. Remember, there are many Moms who earn an income from home using the Internet. If they can do it, you can too!
Find a home business with flexibility
With so many home business opportunities, you have an endless supply of ways to create income from home. MLM is the best stay at home Mom business you can get into. You have the chance to earn unlimited income and the investment is small compared to a traditional business. Do your research before jumping into an MLM business. Here's why: If you plan to do your home business online, a party plan system won't work well for you. Be sure to talk to potential sponsors that already work online. This will help ensure that you join a business with someone who understands your needs and can support you the right way.
When you conduct your business online, you will have much more flexibility than if you do not. You can answer emails later in the day or respond to social media request at any time.
Create a work space
Even before you choose a home business opportunity, get going on creating a work space for yourself. It does not have to be anything fancy, but it has to be yours! Doing your work in the middle of the kitchen table is probably not a good idea for a work at home Mom! While a home office is ideal, not everyone has that. Clear a small area for your computer and any paperwork you need to have nearby!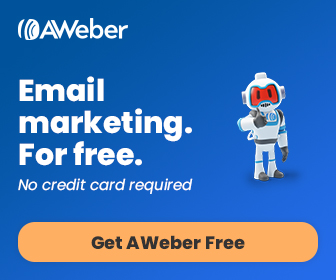 Learn to avoid distractions
Being a work at home Mom comes with a few distractions! You may be tempted to do the dishes or throw in that load of laundry! Make a schedule for your-self to get these type of chores done. Then focus on income-generating activities that will bring you the income you desire!
Stop dreaming of starting your stay at home mom business and take action today! You too can reap the rewards that others are already enjoying!
Click here to contact me for more information about how to be a work at home Mom!