Web traffic marketing is a key way to increase your revenues.
You started an online business for a reason right? I suspect it was to generate online revenue.
If you are not one of those successful people that is already making thousands or millions of dollars through targeted website traffic, then this article is for you.
Think about this. If other people have used web traffic marketing to make lots of money, then it's grounded in possibility. That means it is possible to do.
Your job is to do the work to learn the web traffic marketing steps you must take to make it happen for you!
Do you think that everyone who gets millions of converting visitors to their websites is just lucky? No such thing.
They worked hard to understand how web traffic marketing works and then they worked diligently on what they needed to do.
The most important things you need here are:
Be absolutely clear on what you want
Be willing to make a firm commitment to what it takes to get it
Be open to invest in training.
Web Traffic Marketing – How Much Traffic Do You Need?
The first thing you need to do is figure out what you want and how much traffic it will take to get it. What the heck does that mean?
OK. Get out your calculator to do a little math.
Let's say that you convert 3% of your traffic to paying customers. If your average profit per item is $30 and you need to make $5400 per month, you want to aim your web traffic marketing at driving the required amount of traffic.
So what is the ideal traffic you need on a monthly basis?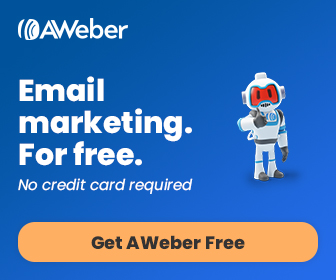 $5400 per month / $30 per item profit = 180 sales
Based on a 3% conversion rate, you would need a minimum of 6,000 visitors to your website each month.
Do other people do it? Of course they do. So you can too!
Web Traffic Marketing – Three Basics to Monetize
Here are three important things to remember when using web traffic marketing to monetize your website.
You need content that converts. If you drive those 6000 visitors to your site each month and your content is crap, you won't get the conversion you need. Get Posting on Purpose for Profit to understand how to write content that converts. This training is golden and I personally use this training.
You need to do keyword research for every blog post. You can write the best article in the world but if no one is searching for those keywords, it won't get any traffic. To work effectively with web traffic marketing, you need keywords that are money words! Get your free keyword research training to learn some basics.
You need to learn about search engine optimization. What if you had 100 blog posts that never landed on page one of Google search results? What a waste! Other people get on the first page of Google so you can too. It's possible because people do it every day. Predatory SEO is the only training you'll ever need to for web traffic marketing results!
Believe in yourself and what you can accomplish with faith, intention, and training. After years of marketing on the Internet, I can tell you there are no shortcuts to success.