Are you struggling to generate network marketing leads? Without leads, you don't have a business. They are the most essential part of growing your MLM business.
There are many ways to get leads. For example you can buy leads and spend lots of money as well as time on the phone. In my experience, that's been a total waste of time and money, especially when the first question is: does this cost money?
Well, geez, I don't know of any legal business in the world that doesn't require an investment.
The better way is to generate MLM leads is to generate your own. When you do that in combination with attraction marketing, people will be looking for you!
It does take some skills to generate network marketing leads on your own. The good news is that whichever strategy you choose, you can learn how!
CLICK HERE to learn more about a marketing strategy that can change everything for you.
Strategies to Generate MLM Leads
I have 7 ways for you to generate leads for network marketing. Keep this mind: always provide value that helps solve the problems of your audience. Then you build a relationship and convert your prospects to customers or business partners.
1. Generate MLM leads with a blog.
Blogging has been and continues to be my number one method to generate leads for my business. It's an asset on the Internet that works for you 24/7. Learn to be the expert and authority in your niche to attract your audience. Be unique! Click here to learn how to write blog content that attracts!
2. Capture email addresses and use an auto responder
Offer a newsletter or free report to your blog or video visitors. Be sure to use an auto-responder to continue building your relationship long after your visitor has seen your content. Email marketing is a way for you to stay in touch by providing valuable information to your subscribers and offering products that can solve their problems. I've had people respond to me or buy something two years after they joined my list! Staying consistent is key to generate leads for network marketing.
3. Use Instagram to get leads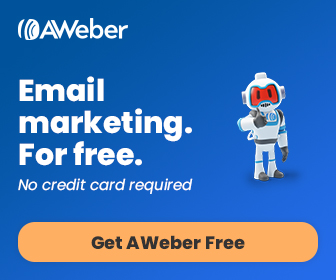 Instagram is a fun way to get leads for your business. Instagram is all about posting your journey through images. Take your followers through a story with each image you post so they know what your vision is for the future, where you are going and the value you have to offer. Write a great bio, follow others, and use hashtags. There are some proven strategies to use Instagram to get leads. Click here to learn more about generating leads on Instagram.
4. Use YouTube to generate leads
YouTube gets over 4 Billion views a day! Would you like a piece of that? You don't need special equipment. If you have a decent smart phone you can create videos on YouTube. Video is a great way for people to get to know, like and trust you! With the right skills, you can drive traffic to your YouTube channel and get your own leads. Click here to learn more about how to get massive traffic to your videos.
5. Blog Commenting for Leads
Blog commenting is a wonderful way to get more engagement on your blog. When you comment and participate on other blogs, usually there is a link back to yours with the comment. People who read your comment can click and visit your blog. With blog comments, you have a chance to broaden your audience. Be sure to leave intelligent comments that provide value and get people thinking. I've met some amazing people through blog commenting!
6. High Converting Capture Pages
Using capture pages is another proven method to generate leads for network marketing. You can create high-converting lead capture pages and drive traffic to them. A person can enter their email address in exchange for information. Click here to learn about how you can use capture pages to capture leads.
7. Facebook Fan Page
Promoting your brand through a Facebook fan page can extend your reach on this popular social network. When you learn the skills to get Likes and engagement on your posts, your efforts can generate a lot of leads for your MLM business. The benefits of social media marketing are great. Click here to learn more about marketing on Facebook to get results.
Did these tips provide you with some ideas to generate network marketing leads? Remember, more leads means more prospects to convert to customers or business partners.
Getting exposure for your brand is the key to success. What methods are you using to generate leads for MLM?