Are you a wantrepreneur who aspires to be an entrepreneur? We've all been a wantrepreneur at some point in our lives. How long has this been going on? It may be time for you to make the leap to entrepreneur.
Like so many people, maybe you decided to start up your business but didn't get anywhere. Even with the best intentions, the wantrepreneur rarely gets past the point of talking about it.
To be an entrepreneur, certain skills are essential. But you can learn any skill over time. The most important thing you need when start a business is strong desire, motivation, and be a risk taker.
The reason we say wantrepreneur is because it's not just another name for entrepreneur. Most of the time, wantrepreueurs find it easier to mail another resume or be comfortably uncomfortable in the cubicle where they spend the majority of their day.
Is this you?
If you want to be an entrepreneur you need to get busy! Today is a new day and you can put an end to your wantrepreneur lifestyle at any time.
Want to start now?
3 Signs You Are a Wantrepreneur and How to Fix It
Most wantrepreneurs simply never made the decision and commitment to be successful with their business. Some may even have started a home business but never actual do anything with it. I know so many people like that.
If you are reading this, good for you! It shows that you are serious about achieving your dream and want to make the switch from wantrepreueur to entrepreneur!
Staying busy but not productive
Most wantrepreneurs I know spend a lot of time attending conferences, working on personal development, buy every "get rich" training program available, participate in online discussions, and much more! But in all those activities, there are no income-generating or productive activities happening. It's easy to stay busy, harder to be productive. Click here to read more.
You can change this by shifting your thinking and spending less time being busy, more time doing the only 2 entrepreneur activities that really matter in your home business:
Talking to and sharing your products or opportunity with people
Following up with those people with whom you shared
Most wantrepreneurs spend 90 percent of their time being busy and 10 percent being productive. Change your ration to 80 percent productive and 20 percent busy (training, personal development etc) and you start moving from wantrepreneur to entrepreneur!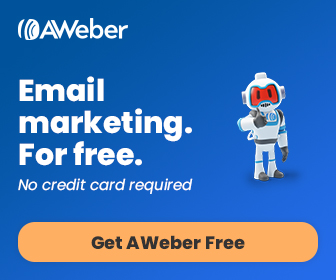 Hiding behind your fear
Fear is the great divider. Whether you are attempting fun adventures or starting a business, fear will lead to failure. One of the biggest reasons why many make a career of being a wantrepreuneur is the fear of talking to people. Get over it! People are the lifeblood of your business. Without leads, you don't have a business and that is exactly why you are stuck as a wantrepreneur.
Start having conversations with people. Remember, you have the solution to their problem with either your products, service or business opportunity. But if you do not talk to them, you'll never know if they have the problem that you can solve.
You don't have time
This is a great excuse that wantrepreneurs use. I know you are busy with your full time job, family, activities and more! I challenge you to look at what you do with your down time. Usually when I ask people to analyze their time, they discover that it's spent watching television, playing online games, or doing a whole lot of nothing. Is that being lazy?
Next time you want to kick back a watch your favorite TV show, think about this: what result will you have in your future from watching this show? Let's agree that the answer is none. Go do something productive with that hour instead to build the bridge from wantrepreneur to entrepreneur. Your future self will thank you.
If you are you ready to stop being a wantrepreneur, click here for our free marketing webinars and learn how you can.