Need more leads and sales to build a profitable home business? Video marketing is one of the best ways to get leads consistently for years to come.
The more leads you can generate, the more sales you can get to grow your business.
If you are just getting started with video marketing, coming up with ideas and understanding the type of videos to create can be overwhelming.
In this post I have some video tips to give you a few ideas that will help you get leads and sales for your home business.
Why You Should Create Videos for Your Business
People love watching videos online. Over the last few years, video has been capturing the majority of online traffic.
According to CISCO, by 2020, video will account for 80% of all online traffic.
So … if you are not creating videos to grow your business, where will that leave you? With the remaining 20% of the traffic that prefers other online marketing methods.
Other methods still work but video is a powerful way to market online.
If you are reading this, I'm sure you are serious about your business. Then video marketing definitely needs to be part of your plan.
YouTube is an amazing marketing tool and the second largest search engine in the world. Google is the first but they also own Youtube.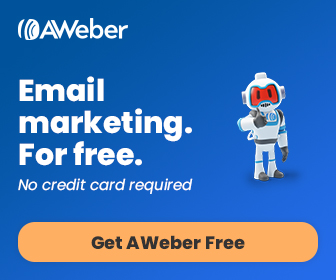 When your videos get found in YouTube search, you can get views and leads for years to come.
I still get leads and sales from video I created a few years ago. They have staying power and the information is still relevant.
Have you ever noticed how videos on social media platforms like Facebook get thousands or millions of views? It's because people love watching video online.
Isn't it time you give your audience the chance to consume your information in the way they want to?
Use these Video Marketing Tips to Grow YOUR Business
There are so many ways to use video marketing to grow your business. I have three simple tips for you to get started now.
Before we dive in, I want to mention that you don't need fancy video equipment. If you have a mobile phone that records video, just use that for now!
Video Marketing Tip 1: Review Videos
Review videos are so popular. Before I make a purchase, I always search for videos to get honest opinions about the product.
The great thing about video reviews is they are available for people online 24/7. You can get a lot of views, engagement and sales from review videos.
What I love about this type of video marketing is that if you actually used a product, you already know what to talk about. It doesn't take a lot of research because you use it.
Earlier this year, I installed a cabin air filter in my car. The dealer wanted to charge me $75. I purchased the air filter for under $10 and installed it in under 5 minutes.
I made a video using my phone while I installed the air filter. I uploaded it to YouTube and get sales from Amazon.
You can promote products and services, or your MLM business. You can sell your own products or affiliate products.
People want to know things and you have the answers! Really, just use your imagination to decide what to create a review video about!
I created a video about the best spray bottles to make your own household cleaners and get sales all the time!
Get cracking on your videos. I'm sure you have a ton of great ideas.
Video Marketing Tip 2: Create Training Videos
People want to know how to do things. There are tons of "How To" training videos on YouTube. These can get you a lot of attention and help you become an online authority.
For example, I've created lots of videos about how to do things in iMovie, a video editor for Mac computers.
Again, it can be anything that you already know. I needed to learn how to use a manual rotary edger for the lawn and found some great videos on how to do it (with links to purchase too!)
If you provide value to your audience, they will view you as the expert. Some training videos I've created for my business include:
How to use automation tools to get more leads.
Ways for people to use marketing systems to build their business.
How to promote blog posts.
How to use attraction marketing in social media to get more leads.
And much more.
Training videos are a great way to get your prospects to subscribe to your list. Then you can start building a relationship with them.
Video Marketing Tip 3: Promote YOUR Videos in Social Media
After you create a video and upload it to YouTube, you definitely need to promote it.
Although getting found in search works, you still need to capture an audience from a variety of social platforms.
First, encourage viewers to subscribe to your YouTube channel. Then they can get notified each time you post a new one. All it takes is a call to action at the end of your video, "Hey if you found this video helpful, be sure to subscribe!"
Post the video to your social media accounts. Be sure to add a couple of lines of content to entice your audience to watch. Why should they? Only you know so tell them.
Have an email subscriber list? Tell them about your new video.
Those a just a few ways you can promote your videos online.
Conclusion
Video marketing can get you leads and sales for years! Your videos remain online forever. I still get leads and sales from videos I uploaded years ago.
Be sure to get started with video marketing now!