If you have an MLM business, Facebook Insights can help you understand how to connect with the right customers and boost your income. It may seem like a daunting task at first. With the right knowledge and know-how, you can learn how to reach the right audience and turn them into customers or business partners.
Once you get your MLM business fan page up and running, you'll want to use Facebook insights as one tool to help you with better social marketing.
You can post comments, images, and links all day but how would you know which of these were effective?
If you could see the correlation between what you post and how your fans reacted to it, you'll have information about how to effectively use Facebook.
Use Facebook Insights to Measure Contents Activity
Do you have a Facebook page that does not seem to grow? Maybe you post information but you are all alone – meaning that you are not getting the engagement from your fans that you desire! No comments, no likes and no shares!
It can be frustrating! That's probably why you are here. It's your job now to find ways to increase engagement from your fans on Facebook. As you try different things, use Facebook Insights to see what's working.
Here are 2 easy ways to see how your fan base is growing and how effective your Facebook posts are.
1 – Here is the Facebook Insights main dashboard. Pay attention to the numbers across the top:
Total Likes – is this increasing or decreasing? If you see this decreasing, start learning more about how to engage people on your Fan page. Are you providing value or just promoting your products and business?
Friends of Fans – you can potentially reach this number of people!
People Talking About This – How much conversation is being generated by your Page on Facebook.
Weekly Total Reach – How many people saw content from your Page.
You'll also notice the small percent number to the right of the number. This is the increase or decrease over the last 7 days.
Next, you see a lovely graph in your Facebook Insights of:
Posts – the dots represent the Page posts.
People Talking About This – you can easily see the increase or decrease of the number of people talking about a post on a particular day.
Weekly Total Reach – how many people saw a piece of content on any particular day.
2 – Facebook Insights Page Post information can help you understand user engagement.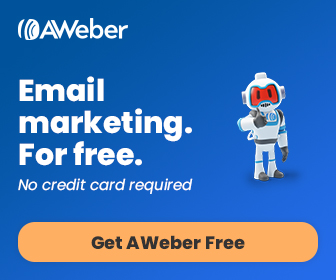 I love the Page Post information section. You can easily see the title of the post (I blacked out for privacy reasons), how many engaged users, how many users talked about it, and most important, the virality.
So how can you use this Facebook Insight statistic to be a better social marketer? Here's where you need to pay attention and find out what information your users are responding well to. For example:
You can easily see from the icon on the left in the Post column which type of post is popular. Do you get better results from a Post, Photo, Video or something else?
What was it you said on a particular day that went viral at a higher percentage?
Which post prompted users to start talking via comments and shares (Talking About This).
Once you understand your formula for engagement of users on your Facebook Page, then you do more of it! Look at the posts that get no engagement from users and stop doing that!
"Facebook Insights" make it simple to understand how users engage with your Page and can help you be more effective at social marketing.
You need to discover what will keep your fans coming back so your Facebook Page does not fizzle out! Remember, providing value is the best thing you can do for yourself, your business and your Page.
PS: Does YOUR Upline Have a Step-By-Step Blueprint For Success? If not, check This Out  –

Click Here For Instant Access