Are you ready to unplug from the matrix of life? The matrix is different for everyone. What is it for you?
For me, my previous job was definitely mine and I desperately needed to unplug from the matrix. Trading my energy and precious time to help the company machine make more money was not acceptable anymore for me.
I got comfortable with my monthly paycheck, health care and other benefits. But every day, I went home unsatisfied, unhappy, and exhausted from the assault of negativity in that environment.
I knew there had to be something more in life and that's how I decided to unplug from the matrix.
Some people will accept the status quo. Maybe they want more out of life but their current situation is OK and they can live with it. Not me.
No longer would I live within the constraints that others set on my life. No longer would I accept others determining my worth, my schedule, and who I surrounded myself with during the work day.
3 Steps to Unplug from the Matrix
I talk to people all the time who really want to unplug from the matrix but all I hear is excuses. "I don't have time", "I don't know how", "That won't work for me because…".
These are simply excuses. In 2011, I was working a full-time job, spending my 9 to 5 in a cubicle with no windows. I saved up my precious vacation hours to get away once a year and was under the supervision of people who were not as educated as me AND clearly not as knowledgeable. The work environment was hostile, with nasty management who could care less about my well-being. I needed to unplug from the matrix in a big way! I was unhappy and couldn't imagine living that way for the next 20 years.
Here are 3 ways to start on your journey to unplug from the matrix:
Find your passion. What are you passionate about in your life? Many people who are stuck in the matrix have lost sight of their passion. Rekindle it! Pasion is what moves you and can lead you in a new direction. Does your life support your passion? If the answer is no, dig deep and discover your passion, then start aligning your life with it.
Set a goal. Where do you see yourself in 5 years? Is what you are doing now, going to help you realize that goal? If the answer is no, you need to unplug from the matrix. Determine a goal that aligns with your passion. Be willing to step out of your comfort zone to achieve it.
Start a business. I started a part-time home business while I was working my full time job. With a passion to help others unplug from the matrix, my dream was to also leave the job that was no longer acceptable in my life. Little by little, my part-time home business started adding up to full time income. When my employer laid me off with no notice, I went home, realizing that I finally unplugged from the matrix forever.
If you don't do something different in your life, you end up exactly where you started. If you are finally ready to unplug from the matrix and turn your dreams into reality, you can! Procrastinate or take action.
Make excuses or make it happen. You can free yourself from the matrix.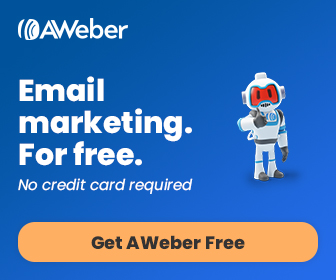 Seize the opportunity to unplug from the matrix. CLICK HERE to contact me.